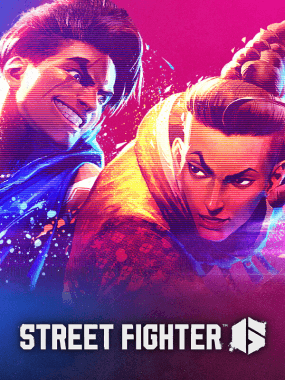 Street Fighter 6 Mods
Street Fighter 6 Mods on CurseForge - The Home for the Best Street Fighter 6 Mods Discover the best Street Fighter 6 Mods around. Gear up for the most anticipated fighting game of the decade - Street Fighter 6! Experience the next evolution of the legendary franchise as Street Fighter returns with jaw-dropping visuals, intense gameplay, and a roster of iconic characters. Engage in heart-pounding battles, execute jaw-dropping combos, and unleash your inner warrior in exhilarating online matches or epic offline tournaments. With new mechanics, improved graphics, and a dynamic roster, Street Fighter 6 sets a new standard for the genre. Whether you're a seasoned veteran or a newcomer to the series, this game offers endless hours of adrenaline-fueled action. Get ready to rise to the top and show off your skills in the ultimate fighting game experience. Secure your copy of Street Fighter 6 today and become a legend in the ring! Always keep in mind that each and every mod is completely free, so you can try them all until you find your favorite Street Fighter 6 mods. And of course, the important thing is to have fun with these Street Fighter 6 mods - using them to create a personalized game experience that's best for you.
No projects
Street Fighter 6 has no projects,
you can be the first to upload one!