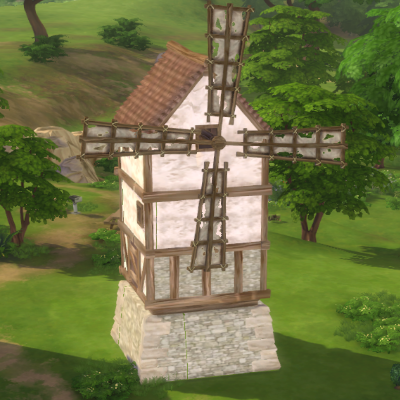 TSM Wind Mill - Deco Houses and Blades
Description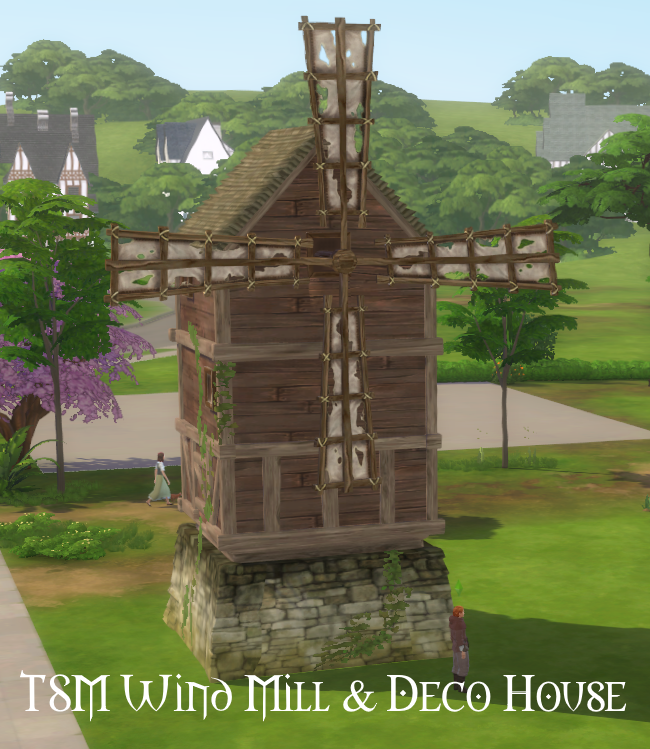 Two options for the blades:
Base Game version which has NO ANIMATION. But still pretty!
Animated version is a Power Producer and needs Eco Living.
I also converted the TSM Windmill Deco House. Two versions
one in wood (credits to Votenga who converted this version for Sims 3)
and one in stone, which I converted from scratch from TSM.
Version 1, here shown with the animated wind blades.
The deco houses are base game. Place them on lot or off lot (with T.O.O.L) and add the blades version of your choice.
The blades are wall deco tagged so you can also add them on any house you build.