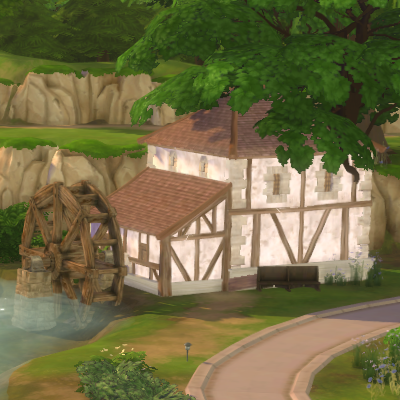 TSM Water Wheel Mill Hood Deco
Description
The water wheel now also comes in two versions:
Base Game versions without animations.
Animated version which needs Romantic Garden. It also is a Power Producer, if you have Eco Living.
Of course, you can also add them to a house on lot - maybe put them in a pool or pond? Or by the river just off lot.
The Deco House is BGC and at nighttime the windows lit up :)
Place on lot or off lot with T.O.O.L.
If you want to decorate a hood without modern stuff, take a look at my Blowtorch mod.