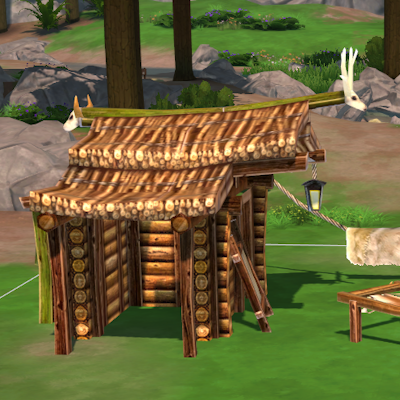 Settlers Forest Huts as Hood Deco
Description
Converted and separated from Settlers 6 - these huts are for your hunters, herb gatherers, fishermen and woodcutter sims.
All merged into one file as they share the same textures.
Also included in the merged file: separated deco objects for building and decorating around houses.
I made them for Granite Falls (Outdoor Retreat) but they also look great in Chestnut Ridge.
Combine with matching houses that use the Huts Building set.