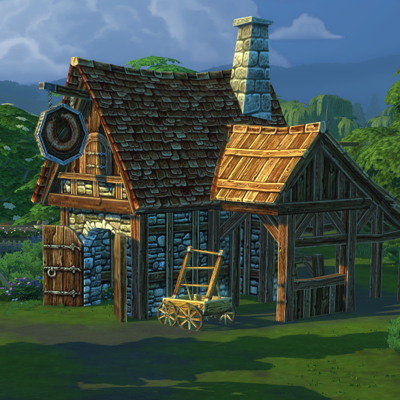 More Hood Deco: Kativip's Fairytale Settlers Huts Part 1
Description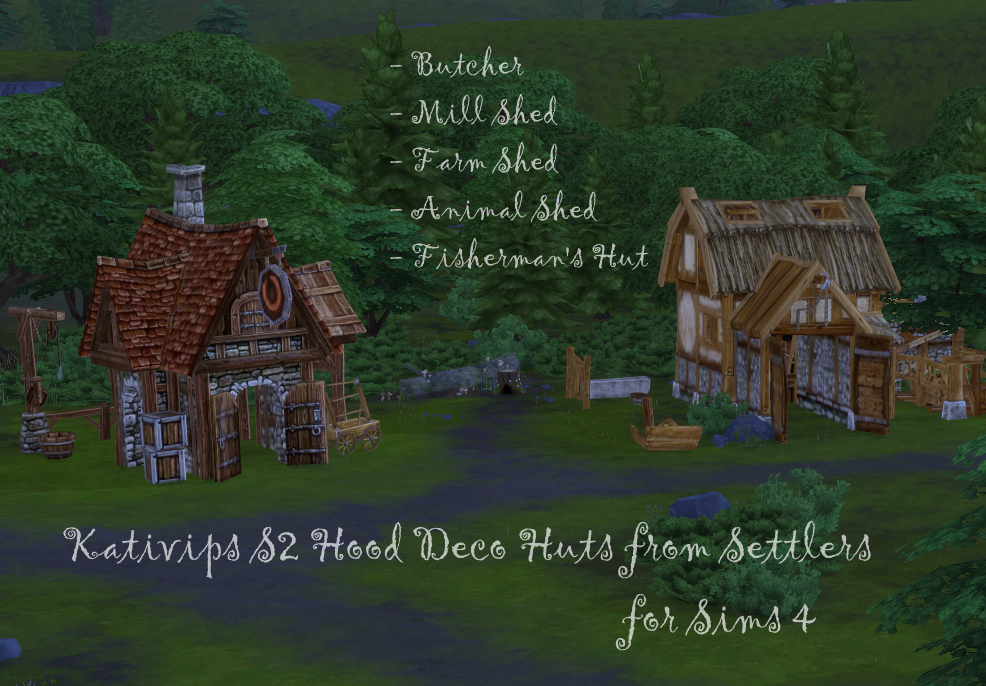 When searching for nice things for decorating a medieval/historical hood, I found these little gems.
They are originally from the game Settlers (what version, I have no clue) and at a first glance they look a bit cartoonish but
- with some edits and adaptions they actually look good in Sims 4 - especially in Henford. I made a village of deco houses by that pond downhill from the perfect castle spot.
Henford is so pretty, but sometimes a bit... empty. All these houses are placed with T.O.O.L by @twistedmexi
(they can also of course be used in CAW if you are an alpha tester of that mod).
You find these houses in deco, you may have to turn on debug objects. Search for Settlers or Kativip or Ingeli :)
As you see they are lit up night time.
You can of course use them also on lot, for example place a cow or some other animal by the animal shed.
Oh, and also in this set: a deco wheatfield, also from Settlers/Kativip.