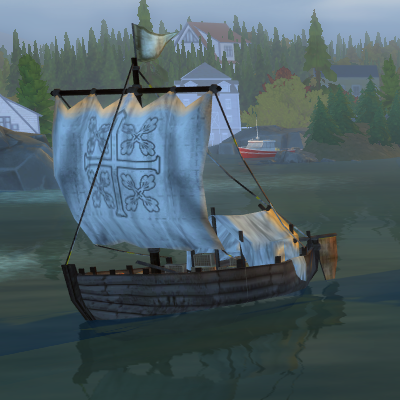 Kativip's Medieval Boat - 3 variations
Description
A boat to sail the shallow seas and rivers - converted from Sims 2, original by Kativip.
3 variations: original, with cargo of fish, one without cargo decos, and one port version with sails down.
Place with T.O.O.L by TwistedMexi (can also of course be used in CAW if you are an alpha tester of that mod).