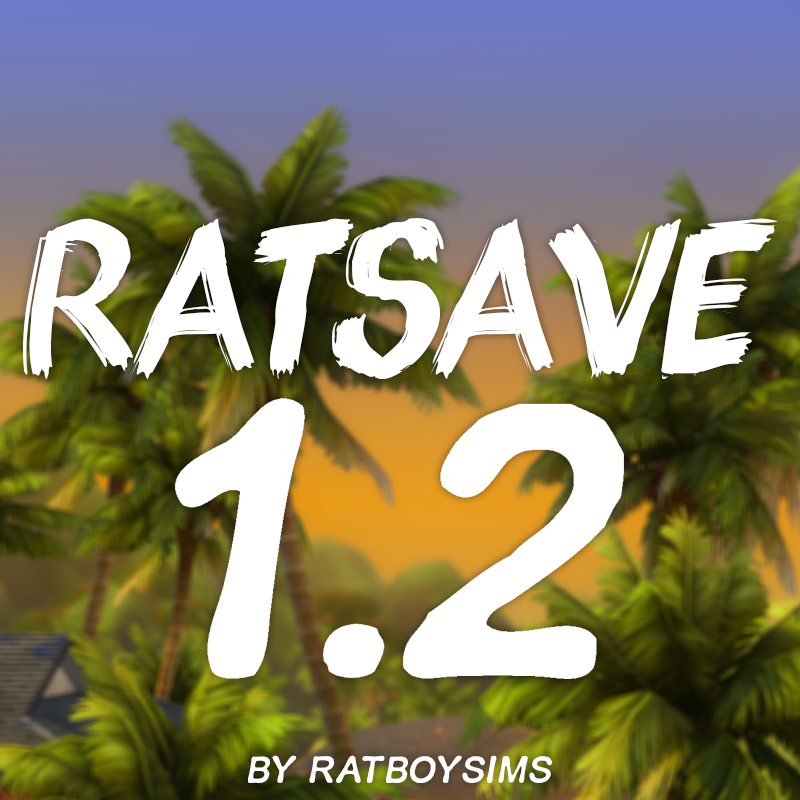 Ratsave
Description
WHAT'S NEW FROM 1.1?
• willow creek got a facelift with a lot of completely new builds!
• magnolia promenade got a complete facelift with all new builds!
• sulani is completed, all of it!
• other worlds are still not completed, but there are new builds and families scattered throughout!
• every family in willow creek now has descriptions and story, and their in-game selves should reflect that story!
PACKS:
• the ratsave uses most packs EXCEPT for journey to batuu, moschino, and my first pet stuff.
• it uses NO kits or cc!
• you can still download and play with the save if you're missing packs, but items and clothes might be missing or replaced!
IMPORTANT INFO:
⭐ please remember this is NOT a finished save, even if all the builds should be functional! i'm still in the process of building and editing, so some builds might not match the sims that live there, and some families might be incomplete etc etc. it shouldn't be noticeable if you're playing with your own sims, but please do keep it in mind!
⭐ if you find anything that doesn't work, PLEASE LET ME KNOW so i can fix it and update the save!
⭐ if you use this, also please let me know and tag me in your photos! i'd love to see your sims living their best life in my save :-)