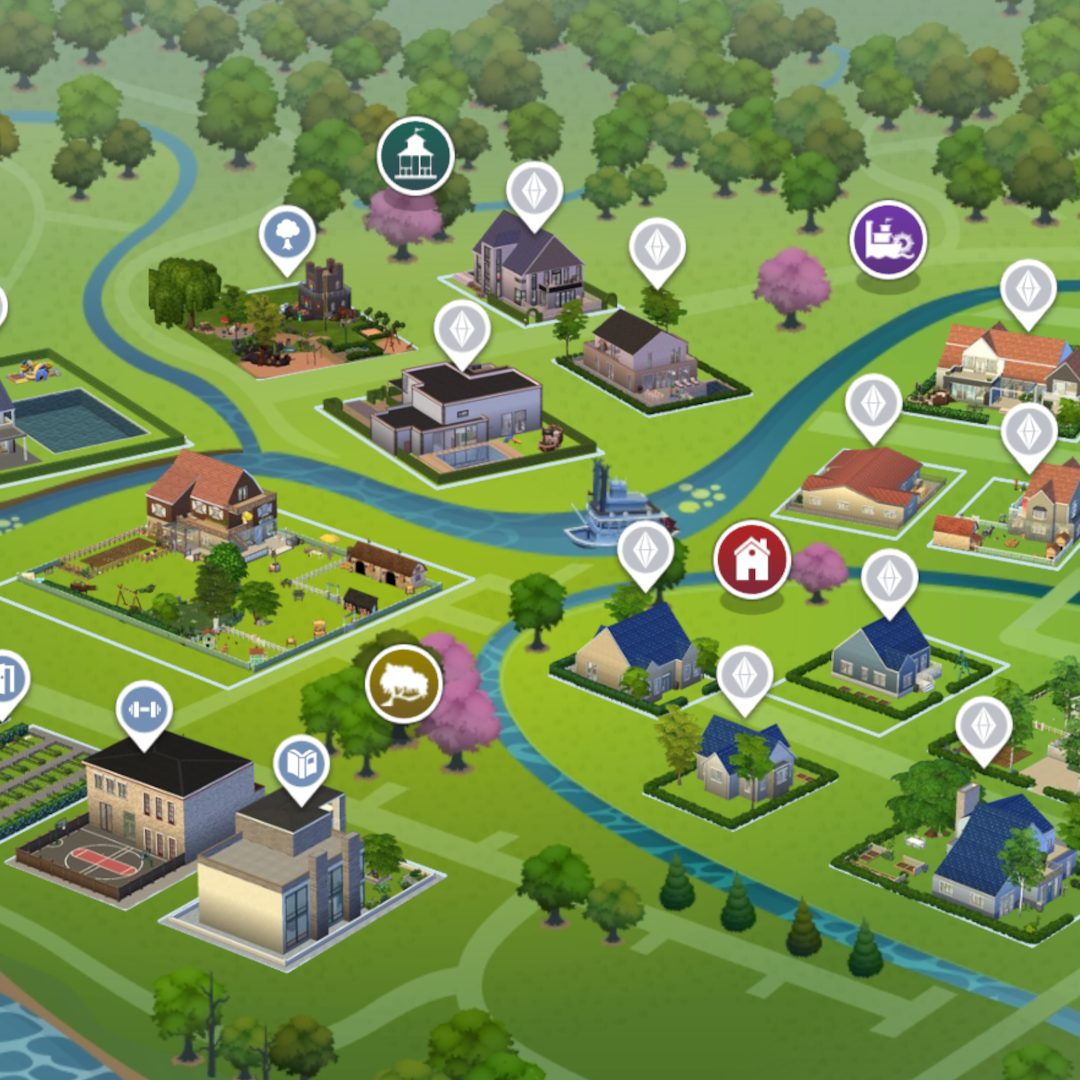 Neue Welten Safefile [German]
Description
Deutscher Safefile
Ich hatte es irgendwann statt ständig mit den selben Sims in einem Spielstand zu starten. Auf meiner Suche nach einem deutschen Safefile bin ich gescheitert und konnte keinen finden mit dem ich mich zufrieden geben konnte also habe ich begonnen selbst einen zu bauen. Dich erwarten 36 Wohngrundstücke mit insgesamt 31 neuen Haushalten.
EA - ID: xVivi871
Willow Creek ist komplett fertig. Es hat neue Wohnhäuser insgsamt 16 Stück, darunter auch ein leeres Startenhaus mit 14 neuen Familien mit ihren eigenen Geschichten bekommen. Zudem lässt sich dort ein Spielplatz, eine Tierarztpraxis, eine Bibilothek, ein Fitnessstudio und ein Friedhof finden. Alle Familien haben auch Beziehungen in die Nachbarschaft und ihre eigenen Geschichten.
Oasis Springs ist noch im Bau. Die ersten zwei Nachbarschaften sind jedoch schon fertig. Bestückt mit 10 Wohnhäusern und 8 neuen Haushalten. Sowie zwei Starterhäusern welche für den Einzug einer Simfamilie bereit sind.
Newcrest ist mit der Version 1.04 nun auch Vollständig.Es besteht aus 10 Wohngrundstücken mit neun Familien und einem leeren Starterhaus. Zudem lässt sich dort ein Schwimmbad, ein Cafe, ein Park, ein Mietobjekt und ein Blumenladen finden.
Verwendete Packs: Ich habe alle Erweiterungspacks, sowie die meisten Gameplaypacks.
Wenn ich neue Nachbarschaften bebeut habe werden Updates folgen.
INSTALLATION
Installiere den Savefile hier: Documents > Electronic Arts > The Sims 4 > Saves
German Safefile
I had it sometime instead of constantly starting with the same Sims in a game state. On my search for a German Safefile I failed and could not find one I was satisfied with so I started to build one myself. You can expect 36 residential plots with a total of 31 new households.
EA - ID: xVivi871
Willow Creek is completely finished. It has got new residential houses insgsamt 16 pieces, including an empty start house with 14 new families with their own stories. It also has a playground, a veterinarian's office, a library, a gym and a cemetery. All families also have ties to the neighborhood and their own stories.
Oasis Springs is still under construction. However, the first two neighborhoods are already complete. Populated with 10 homes and 8 new homes. As well as two starter homes which are ready for a sim family to move in.
Newcrest is now also complete with version 1.04. It consists of 10 residential lots with nine families and an empty starter house. You can also find a swimming pool, a cafe, a park, a rental property and a flower store.
Packs used: I have all the expansion packs, as well as most of the gameplay packs.
When I have new neighborhoods, updates will follow.
Translated with www.DeepL.com/Translator (free version)
INSTALLATION
Install the savefile here: Documents > Electronic Arts > The Sims 4 > Saves