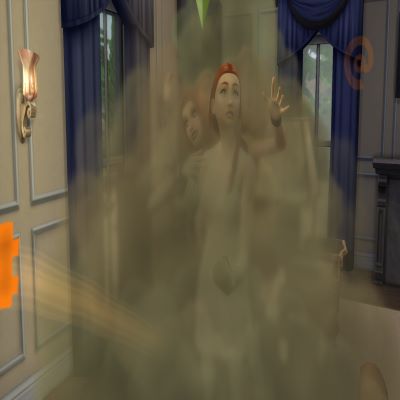 More Drama Please!
YOU DO NOT NEED EVERY PACK LISTED TO PLAY THIS SAVE FILE! However it may remove some in game interactions I've used such as clubs, jobs, afterschool activities and items
Are you tired of beginning your save game with the same old sims? Or are you tired of playing the same old sims with no backstory or character? Maybe you just want to see townies fighting each other having grudges. Well look no further than my new save, More Drama Please! I've made this save out of sheer boredom and a sudden craving for drama in my save games. So I've made several families and moved them to Willow Creek, Oasis Springs, Brindleton Bay, and San Myshuno (mostly). I've brought back some old sims (The Pleasants, Broke, Dreamers, etc.) and made some new ones too while making over sims EA made as well (The BFF's, Pancakes.)

Clubs!

-Are you new in town and wanting to make some friends? Well look no further than the new assortment of clubs in town! Are you a young college bound youth who needs tips into getting into the right university? Or maybe you're a newly single young adult ready to mingle with other singles. How about a parent who just needs other parent friends to hang out with because being alone with your kids for weeks' on end is driving you insane? These clubs will keep your sims fun sky high as they try to survive their lives controlled by a supreme overlord they know nothing about.

Lots!

-I made over some lots such as residential and the Blue Velvet. Keep in mind I am not a builder and they are alright. Another addition is a community space that is great for friendly hangouts or just a place to crash for the night if your sim is too tired to go home/ or gets kicked out for infidelity or sneaking out. EA made lots have been placed due to my inability to build.


Mystery!

-Bella Goth has disappeared over twenty years ago and has been pronounced dead. But is she really? Her daughter Cassandra, seems to believe so since she's been working overtime at the police station, trying to dig up clues from her mother's disappearance while her father canoodles with Dina Caliente. What about Skip Broke who drowned in the neighborhood pool ten years ago? Some say it was connected to some mob ties, while others suspect his younger brother had something to do with the disappearance, seeing with his ties to several high-powered moguls, and how quickly the investigation wrapped up but who really knows? Anyways, did you hear about Baby Ariel's stalker? Apparently, the teen pop sensation has a follower that won't leave her be. Getting close enough to snap and send her intimate pictures to the tabloids. With police investigations leading to dead ends, will Ariel find out who her stalker is, or she doomed to check every corner in fear?


Sims

The Pleasants:
Mary Sue and Daniel Pleasant have grown apart over the years and the love that once burned with a fiery passion is reduced to a dying flame of what it once was. With Mary Sue busy with work and their twins Angela and Lilith constantly fighting, will Daniel find comfort in the arms of their live-in maid?

The Goths:
Ever since Bella Goth's disappearance was ruled as a death, Cassandra Goth has been on a mission to uncover the truth of it all. Too many inconstancies and too few clues leave Cassandra with not much to go on, leave her in a hole. Meanwhile, her father Mortimer has found a new beau in Dina Caliente, leaving him less time with his kids, making Cassandra the sole parent of her younger brother Alexander. Will Cassandra find out the truth about her mother's disappearance? Or will it forever will be a mystery?

And more!
Installation:
-Extract file and place in the following pathway
-C:\Users\YourName\Documents\Electronic Arts\The Sims 4\saves
If you have any suggestions, errors, or just wanna share about the saves, feel free to comment below
my EA username is Jane488
If you would like to support me, my patreon is https://www.patreon.com/jane466