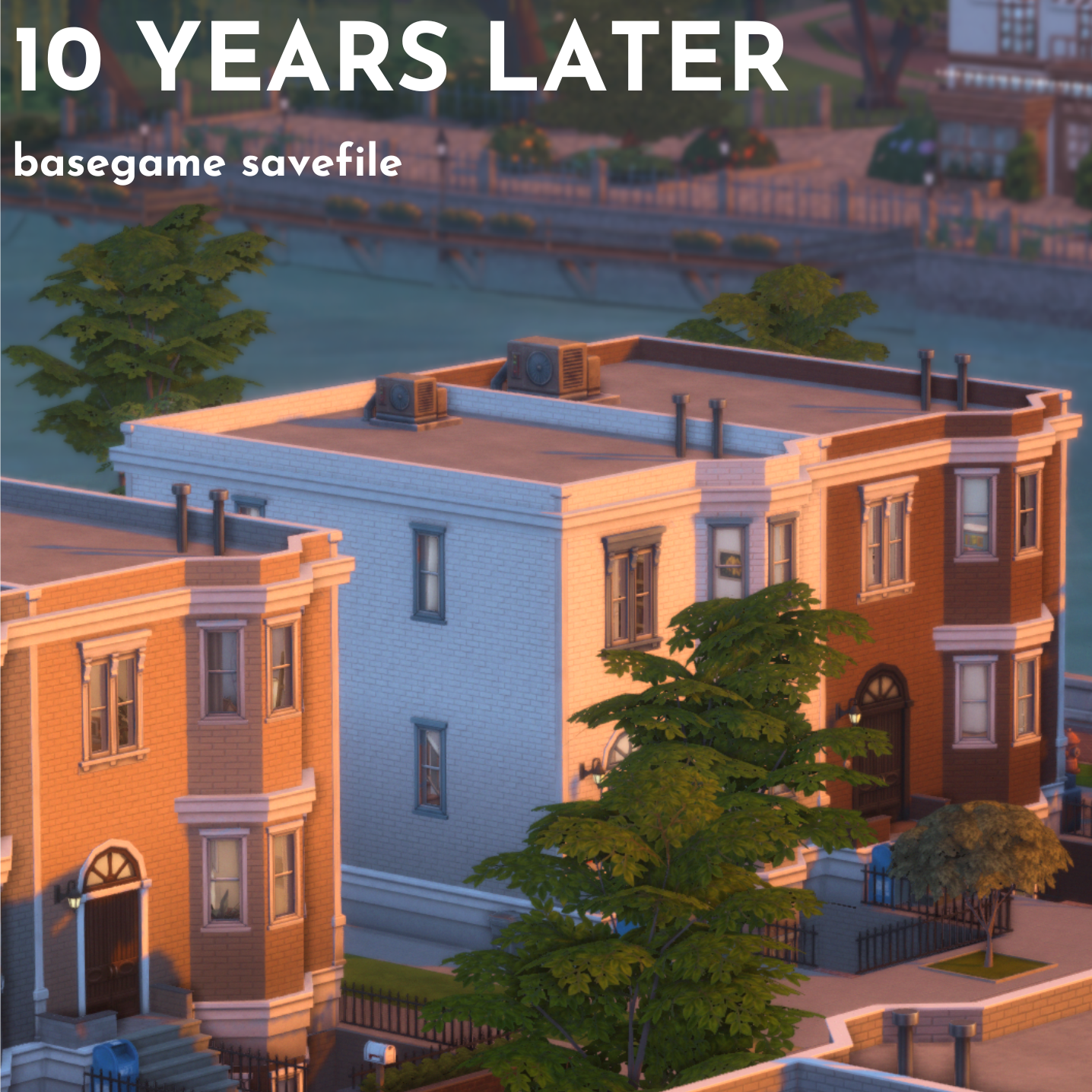 basegame savefile - 10 years later
Description
as the title predicts, the stories in this savefile are my imagination of what happens in the lifes of our known townies (and a few new ones) after 10 years.
to make this savefile more fun i decided that everyone can renovate or expand this to their liking and upload their own version as well so we can all get most out of this. if you decide to share your version please use the hashtag #10yearslatersave or tag me so i can check it out.
you can also upload the builds to the gallery if you renovated them. i just hope you like it and have fun 😊

if you find typos, builds that are not working, relationship settings that i missed or anything like that, please let me know so i can update the savefile in the future.

i really hope you enjoy playing with it, renovate my builds or whatever you like to do!

to install the savefile manually you only need to unzip the download file and put the .save file in to your saves folder. if you use windows you can probably find that folder here: \Documents\Electronic Arts\The Sims 4\saves
make sure that no other file in your 'saves' folder has the same name so you don't overwrite any of you existing ones.
lots of love,
charly 🥰