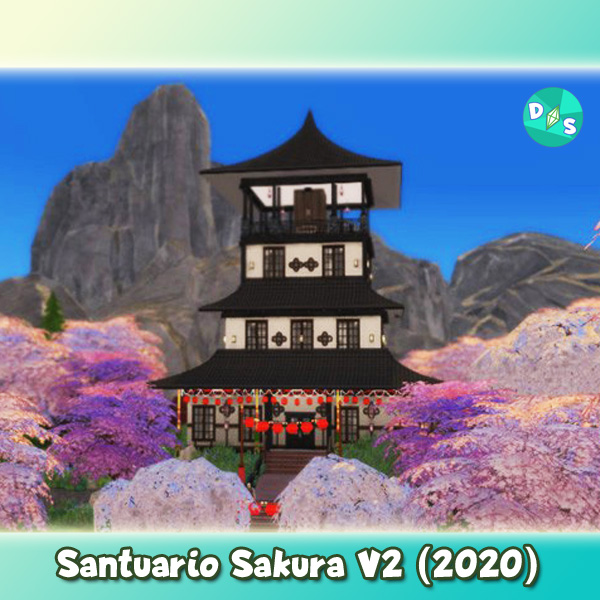 Shrine Sakura V2 (2020)(No CC)
Description
A Shrine full of cherry trees at the top of Sakura Hills, where a pagoda stands and hides mystical secrets, this place may be inhabited by spirits, or exudes an aura of love, but the magic is carried by the number of cats that visit it
Sakura Hills Magic
«It is said that at the top of a town called Sakura Hills, an impossible magical structure stands, where magic keeps it together, it is a tall pagoda like the feeling of hope, the town catalogs it as the place of the feline encounter and where the cherry blossoms blossom, this is the Sakura Shrine.
The Spirits coexist with the cats that visit this incredible sanctuary daily, where deep down the water evokes calm and in it a column rises to the top, what does this column support? Nothing, the column does not support any floor but magic yes, and this raises the structure so that its inhabitants see it imposing from the square.
Whoever reaches the top will be rewarded with an incredible view, although tourism has invaded it, it does not stop showing that feeling of peace and hope that will bring prosperity to the town for many more years.»
NOTE: This Solar was built in 2020
The lot was originally built to be used by NANDO's Asian Adventures Mod.
Lot Type: Park
EA ID: Diartch
DLC Requirements:
Expansions Packs:
Get Together
City Living
Cats & Dogs
Seasons
Game Packs:
Outdoor Retreat
Spa Day
Jungle Adventure
Realm of Magic
Stuff Packs:
Zones:
Park
Tower
Great Central Column
Lookout
Features:
Lot Size: 40x30
Price: 133.653
Public Toilets: 1
Cheats
Please do not re-upload if more than 50% has not been edited
Do not claim as your own.