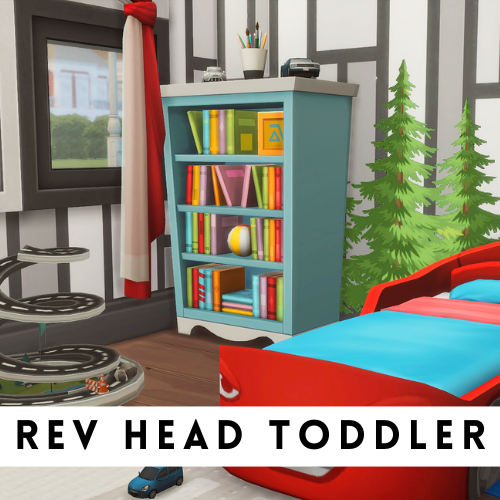 Rev Head Toddler Bedroom
Description
Bedroom for the car loving toddler
Base Game + CC
Important!i!
You may notice a change in the way you can download this content. Required CC will be automatically downloaded with install (If not using Curseforge desktop app see note *) This will make downloading my content less time consuming, I hope. 😊
There will be no longer a list of links you must download unless the CC is not available on curseforge. In this case there will be an external link.
*If you are not using curseforge desktop app you will need to click the relations tab and download all required dependencies. You can filter what dependencies are essential on the right-hand side.
Thanks to CC creators:
Taurus Design
Sixam cc

simliciouscc
Panda Sama
Charly Pancakes
the_lady_gaia
Kliekie
New to Downloading Rooms?
You can find rooms you download in the gallery in-game. Click on your library and make sure you have the Custom Content check box ticked. Also make sure you have the bb.moveobjects cheat enabled. This will make sure everything is placed correctly.