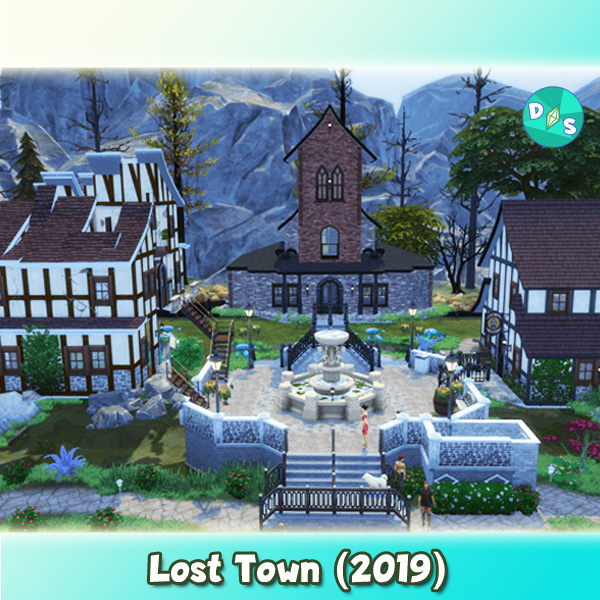 Lost Town (2019)(No CC)
Description
LostTown, although a much-visited site today, the town was lost for decades, after a very strong witchcraft force tore the town from its foundations. It is said that at present the energy forms an antigravity force exerted by the spirits in what is now "The Devastated House".
History of the site
Many decades ago, probably in the 50's, in the Town of Main Town, there lived a group of witches and sorcerers, who constantly practiced magic, the town suffered from unusual events, caused by spells.
Soon these practices got out of control. One of many days a sorceress who practiced in her house in the center of the town wanted to raise the town, and she was able to move it completely, however, she overloaded the magical energy destroying the house and the town disappearing in a flash. magic limbo.
Recently the town appeared again, several decades had already passed, the sorcerers that inhabited this town died, however their energy remained in place. The town now floats and energy is stored in what is now known as "The Devastated House", where a magical force prevents gravity.
The town was opened to tourists and now has a Tavern and a Library for everyone to enjoy.
NOTE: This Solar was built in 2019
Lot Type: Bar
EA ID: Diartch
DLC Requirements:
Expansions Packs:
Get to Work
Get Together
City Living
Cats & Dogs
Seasons
Get Famous
Island Living
Game Packs:
Outdoor Retreat
Dine Out
Vampires
Jungle Adventure
StrangerVille
Stuff Packs:
Perfect Patio Stuff
Spooky Stuff
Backyard Stuff
Zones:
Central plaza
Tavern
Library
The Devastated House
Sewer
Features:
Lot Size: 40x30
Price: 254.524
Public Toilets: 1
Cheats and Mods
Please do not re-upload if more than 50% has not been edited
Do not claim as your own.