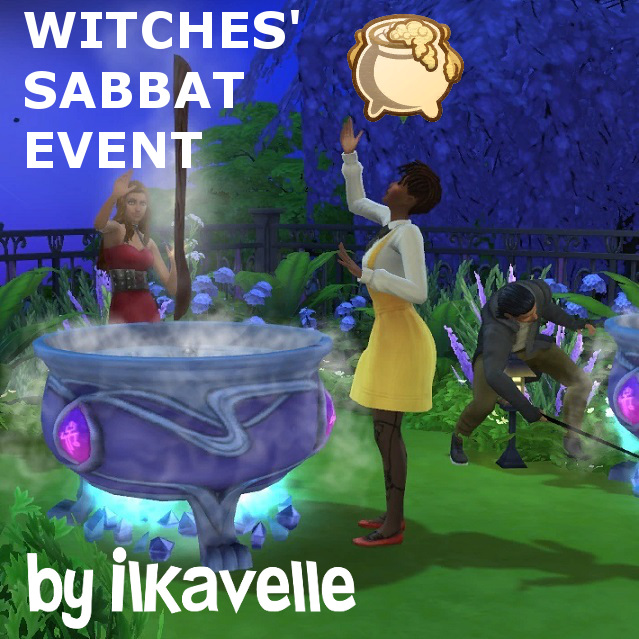 Witches' Sabbat Event
Celebrate with your Spellcasters! Start a Sabbat, brew a potion and have fun :) If you're lucky, some special guests will arrive as well...
This mod requires Realm of Magic.
*As adviced, I changed the name from Sabbath to Sabbat, but on screenshots you see still old version, while in game new name will appear.
Languages:
English (by me, default)
Polish (by me)
French (Maiagame)
Italian (SimsPhoria)
Spanish (CindySims)
Russian (Annie Hugss)
German (helene912)
Portuguese (qlaqercoixsa)
Dutch (by GothiqeSimmer)
Conflicts
Mod is not overriding any files.