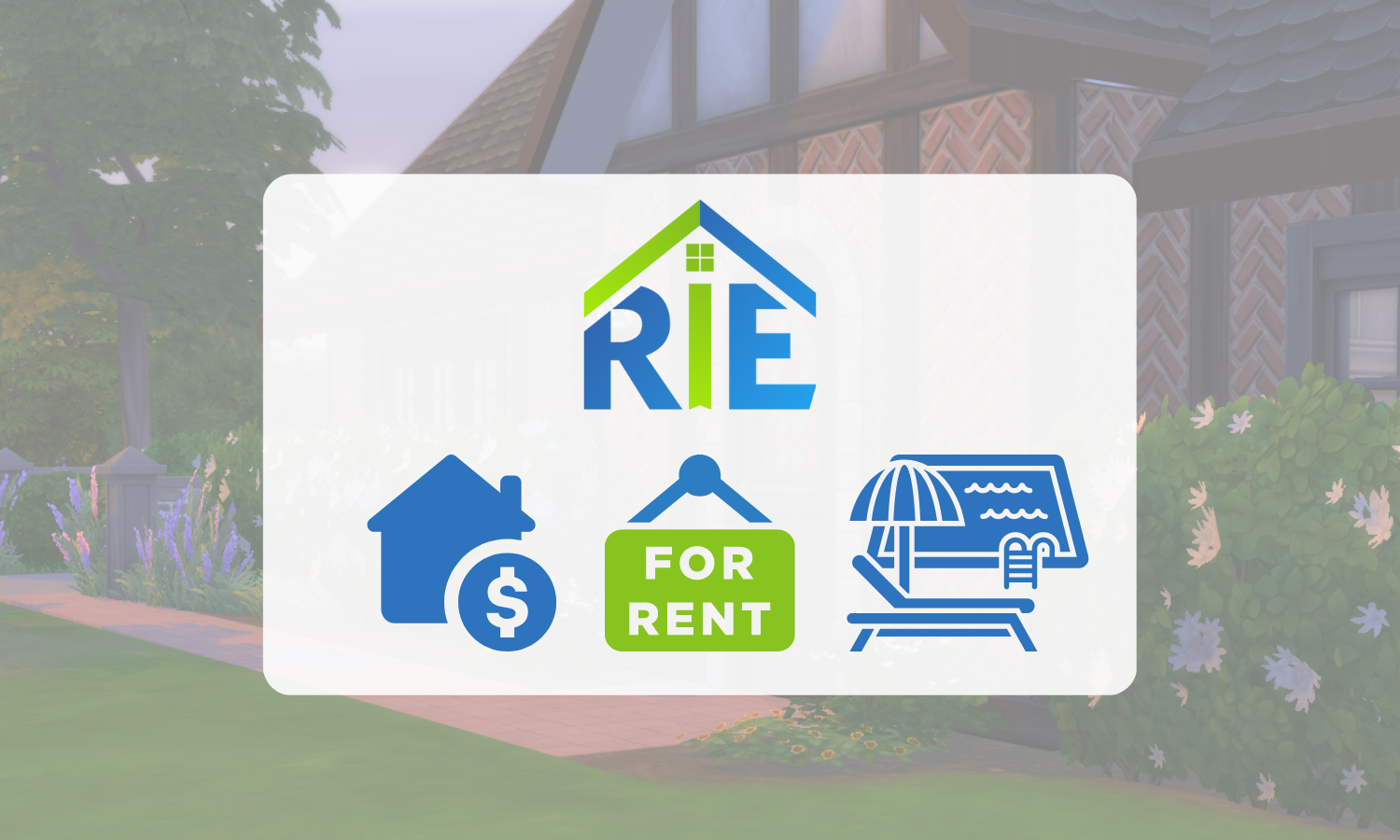 Mod Summary
This mod revamps the real estate market in the Sims 4 and expands upon the buy/sell process to later connect with the Sims 4 Financial Center.
**IT IS SUGGESTED TO USE MULTIPLE PROPERTIES WITH SNB-BILLS. PLEASE HAVE THE LATEST VERSION FOUND HERE (https://simrealist.itch.io/snb-bills) IN ORDER FOR YOUR R|E TO FUNCTION FULLY WITH MULTIPLE PROPERTY OWNERSHIP!**
Summary of Changes
We added/changed the following:
Rental Property Management: For that time in your Sim's life when they own multiple pieces of property and would like those properties to start working in their favor, this update brings in additional functionality to make that happen.
Landlord Tenancy Management: This update adds support for not only rental property but also a foundational tenant experience. In other words, this is just the beginning of what we plan to add to the Tenant Experience. This update is focused chiefly on the Landlord side of the equation.
Enhanced Tenant Experience: Not only can your Sim rent out properties, your other active Sims can rent from your Landlord Sims.
Added Moonwood Mill to the Real Estate Market with Werewolf Support: Would your Sim like to brave the unknown and live in the mystical land of Moonwood Mill? Well, you don't have to send them through the EA Move System in order to make that happen. This world has been added to avoid NPC Werewolf social interaction during R|E transactions.
Added Copperdale to the Real Estate market
Improved Negotiation Battles and Multiple Properties Ownership: Updated the existing Process for an all-around better experience based on feedback we received after our prior release.
Additional Appraisal Factors: Property values are about to be a lot more dynamic with more lot factors and additional neighborhood factors.