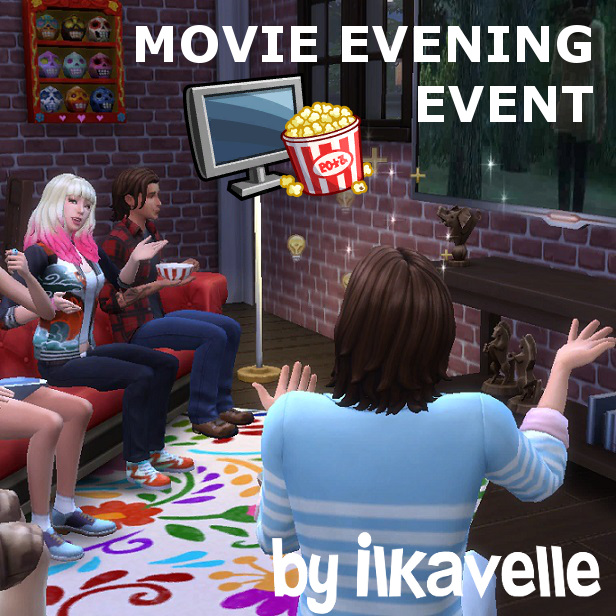 Movie Evening
I present to you a new social event mod for Sims 4 - Movie Evening. If you want your Sims just to hang out with friends and watch some movies, this custom event is for them.
Requires The Sims 4 Base Game and optionally Movie Hangout Stuff Pack!
This was the first mod I created :) I really wanted to learn how to mod and especially how to create a custom event. I was also kind of disappointed after finding out that Movie Hangout didn't add any event like this to the gameplay. So here it is!
Conflicts: This mod doesn't override existing files so should not conflict with other Sims 4 mods.
Languages: thanks to:
HerrSims for German translation!

InfinitiveSky for Italian translation!

Konansock for Chinese translation!

YuuNyuu for French translation!

Nerea Lasa for Spanish translation!

Shinyu for Portuguese translation!

Annie Hugss for Russian translation!

Kimberley and GothiqeSimmer for Dutch translation
Installation:
There are 2 versions of the event, download only one version of the event.