Description
Morning Routine (Everyday Clothing)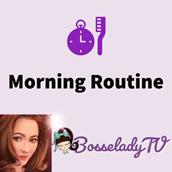 NOTE: This mod includes the Get Dressed Mod, so don't use both at the same time!
Requires base game only.
So, what do you do in the morning when you wake up?
Use the restroom?

Shower?

Eat breakfast?

Brush your teeth?

Apply facial cleanser?

Get dressed?
Now your Sims will too - autonomously!
They will perform this morning routine to start their day!
Special thanks to Tralfaz for much of this mod!
How to install:
Download and unzip the file (Winrar or 7-Zip are your best options).
Move the .package file into your Sims 4 Mods folder (Documents > Electronic Arts > The Sims 4 > Mods).
If a Mod has more than one version, choose only one version.
If a Mod has optional Addons, install them in the same way if you wish to use them.
Do not rename any files and do not install more than one subfolder deep in your Mods folder.
Mod support available on Discord: https://discord.gg/uF9WC8acuk