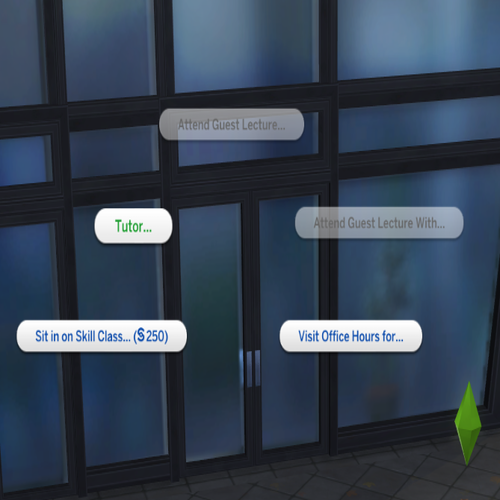 Faster Tutor Class in Discover University
Description
While a student at any of the two Universities, your Sim has the option at any time to tutor their own class in any skill that they have discovered, by clicking on a University building and selecting 'Tutor...'
This is a rabbit-hole task, which takes 5 HOURS to complete!

Seriously, this is almost a waste of time, given the amount of time management needed to obtain good grades and do as much at University as possible while working on you degree!
If you're like me and you have a Lifetime Wish that, at some point, requires you to complete this task several times, you may find this to be a pain.

Plus I find it highly unrealistic - I see it as a self-tutoring workshop where a student volunteers their time to teach other students what they know. Anywhere between 1 and 3 hours makes more sense to me. Maybe that's just me, though.



With this mod, you can free up your time again!
This mod changes the duration to 2 hours!