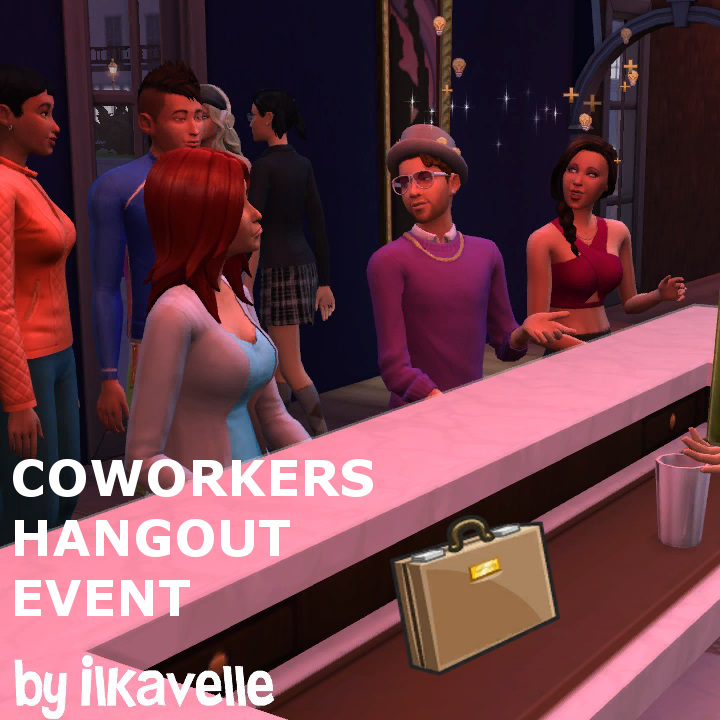 Coworkers Hangout Event
Do you want to finally meet all your coworkers? This event will help you to achieve this!
It's a very simple event, you just need to invite your coworkers and meet with them e.g. in bar. There is main task to talk with them and some side tasks.
Languages:
English and Polish (by me)
French (Maiagame)
Chinese (Mumu)
Russian (Annie Hugss)
Dutch (by Kimberley)
Italian (ZaffiroGarnet)
Portuguese (qlaqercoixsa)
Spanish (by Nerea Lasa)
Conflicts: Mod is not overriding anything so should cause no conflicts.