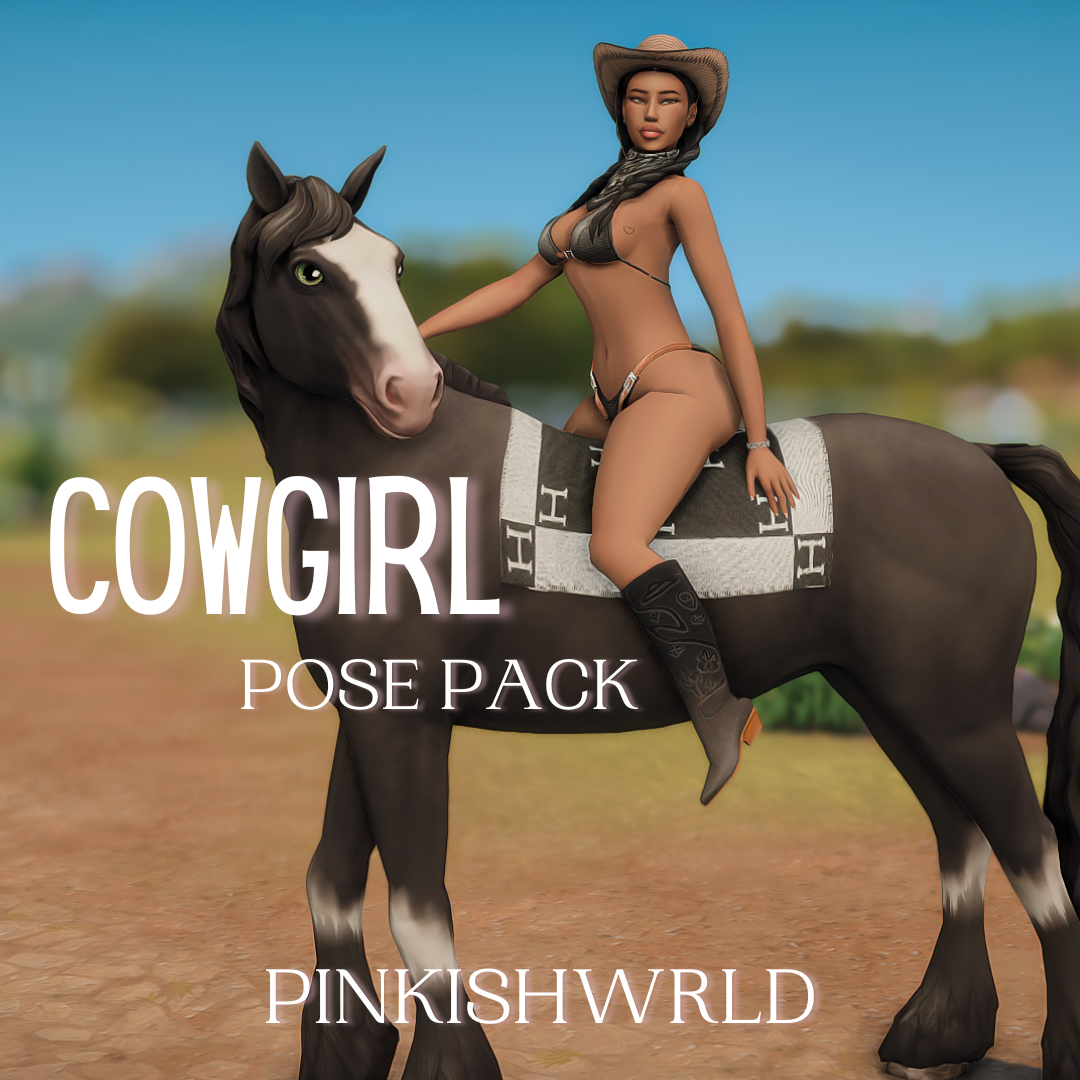 Cowgirl Pose Pack 🤎 By PinkishWrld
Description
Hey guys! I made this cute pose pack with horses; I'm so excited & I hope you guys like it!
this pose pack comes with 4 poses with a horse.
(NOTE) clipping can happen depending on your sim.
- custom thumbnail
- any gender can use the pose pack but it was used with a female rig
TOU
Do NOT steal or claim as your own.
D0 NOT edit my poses.
Do NOT put behind a paywall.
credit to these creators for the cc: northern siberia winds, serenity, belaloallure, platinumluxsims
If you use, please tag me I would love to see!