Description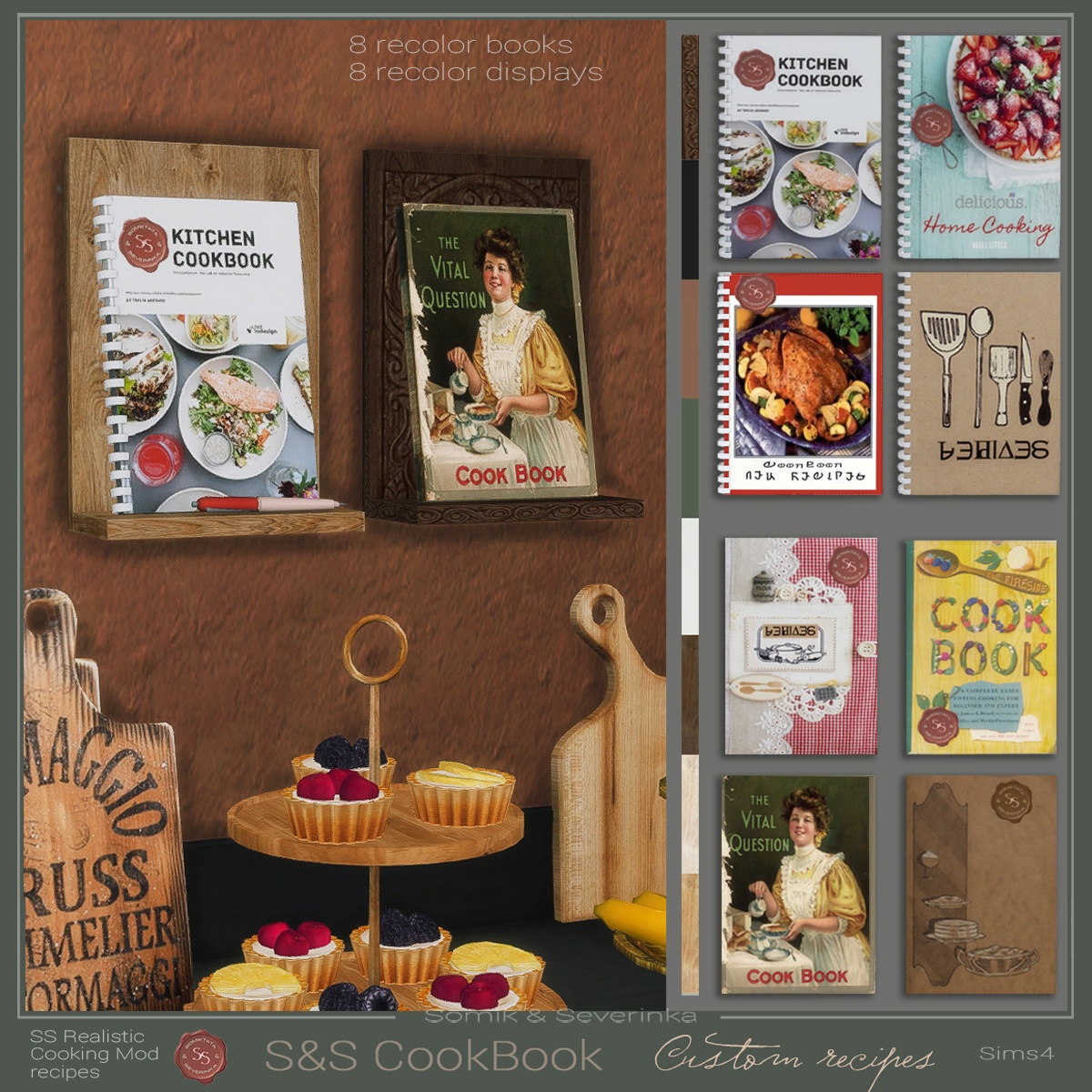 [Update]
25.10 Updated to the latest version of the game 1.101.290. Added content support for November and sorting of dishes inside the menu
27.09 Added content support for October
30.08 Added content support for September
26.07 Added content support for August
14.06 Added content support for June
Cookbook is required to work with custom recipes from S&S. Does not contain the recipes themselves, they can be downloaded separately
The cookbook is compatible:
BG
Simple life
With all mods and other cookbooks
The cookbook has 8 swatch:
Realistic
Maxis Match
Simlish
Also you will find a special shelf for it if you want to hang in your kitchen. Shelf has 7 color options for different tastes and interiors. If you want to add more colors, you can write to us or do it yourself. Please just don't re-upload our files (they require frequent updates from our side)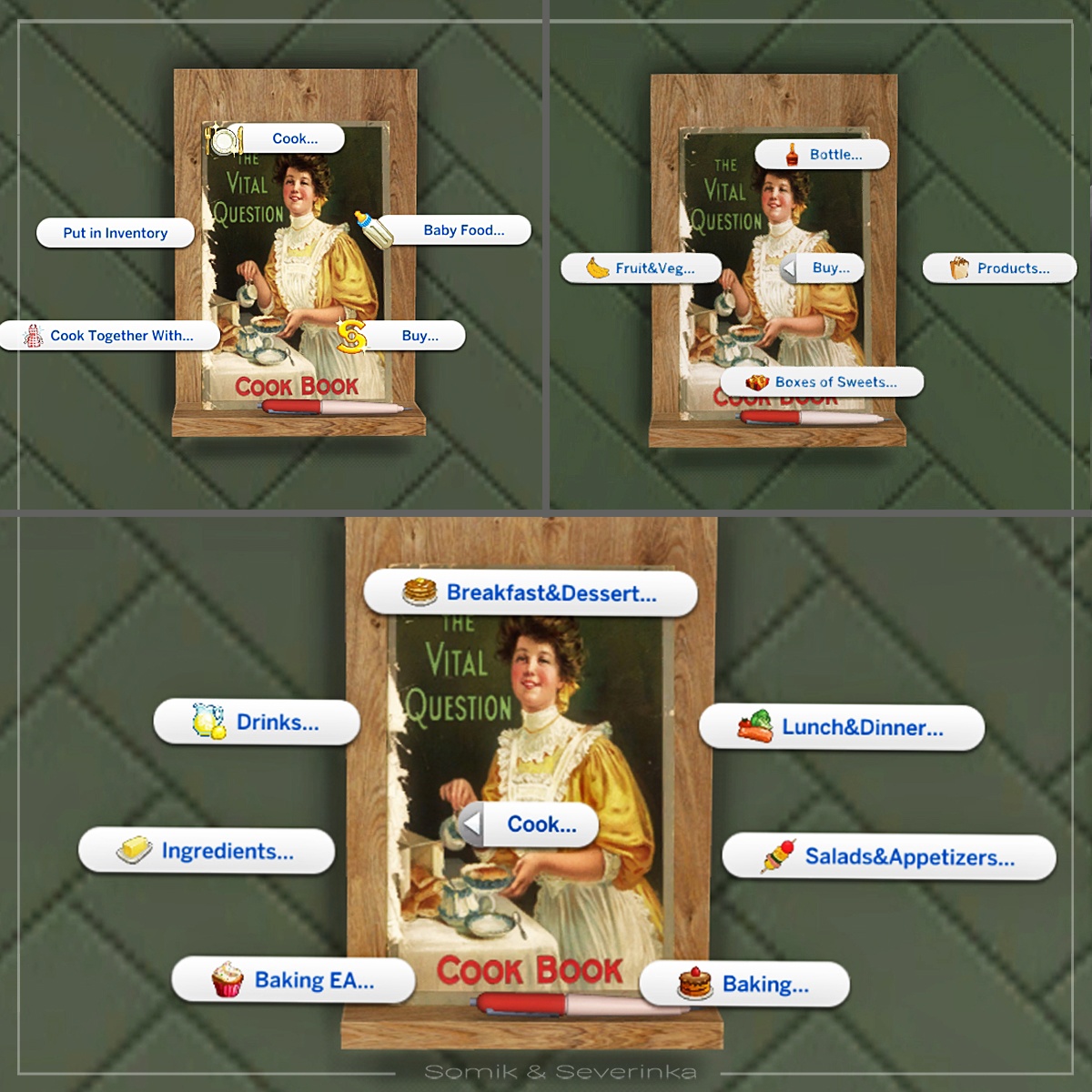 How to install:
👉download the file and place into your Mods folder
👉download the recipes (separately) you would like and place these into your Mods folder
👉You can place recipes and the book in subfolders
In game you can find Cookbook S&S in the small appliances section in the kitchen. Place the cookbook anywhere on lot ( you can put it on our special shelf ). Click on the book - a menu with recipes will open and you will be able to cook!
[INCLUDED TRANSLATION]:
[TRANSLATION SEPARATELY]:
For translators: If you want to make your own translation, put it on any platform convenient for you - your website, patreon, curseforge, etc. Send us a link and we will insert it in the post. The link can be sent to our mail somik.severinka@gmail.com or here in private messages