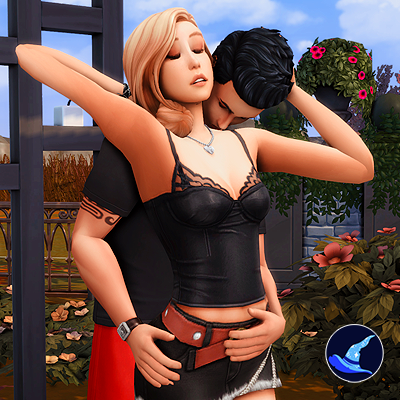 And That's Romance
Description
I get a lot of requests for romantic poses so here's another set of romantic poses! This set has 5 romantic couple poses in two versions; one for petite and/or average sized Sims and one for plus size Sims.
WHAT'S INCLUDED
5 couple poses,
Thumbnails and descriptions for all poses


WHAT YOU WILL NEED
Wonderful Whims by TURBODRIVER - Find it here on CurseForge!
Any double bed
Any three seater couch
Any armless and backless chair
HOW TO POSE
TO POSE: Click on your Sim -> Wonderful... -> Pose -> select the pose you want
FOR COUPLES/GROUPS: Click on your Sim -> Wonderful... -> Enable Positioning -> Use the arrows to line up the poses -> Disable Positioning


TOU
DON'T reupload or edit!
DON'T put behind a paywall!
DON'T claim as your own!
(Optional) DO tag me if you use them! I love seeing other people enjoying the stuff I make.