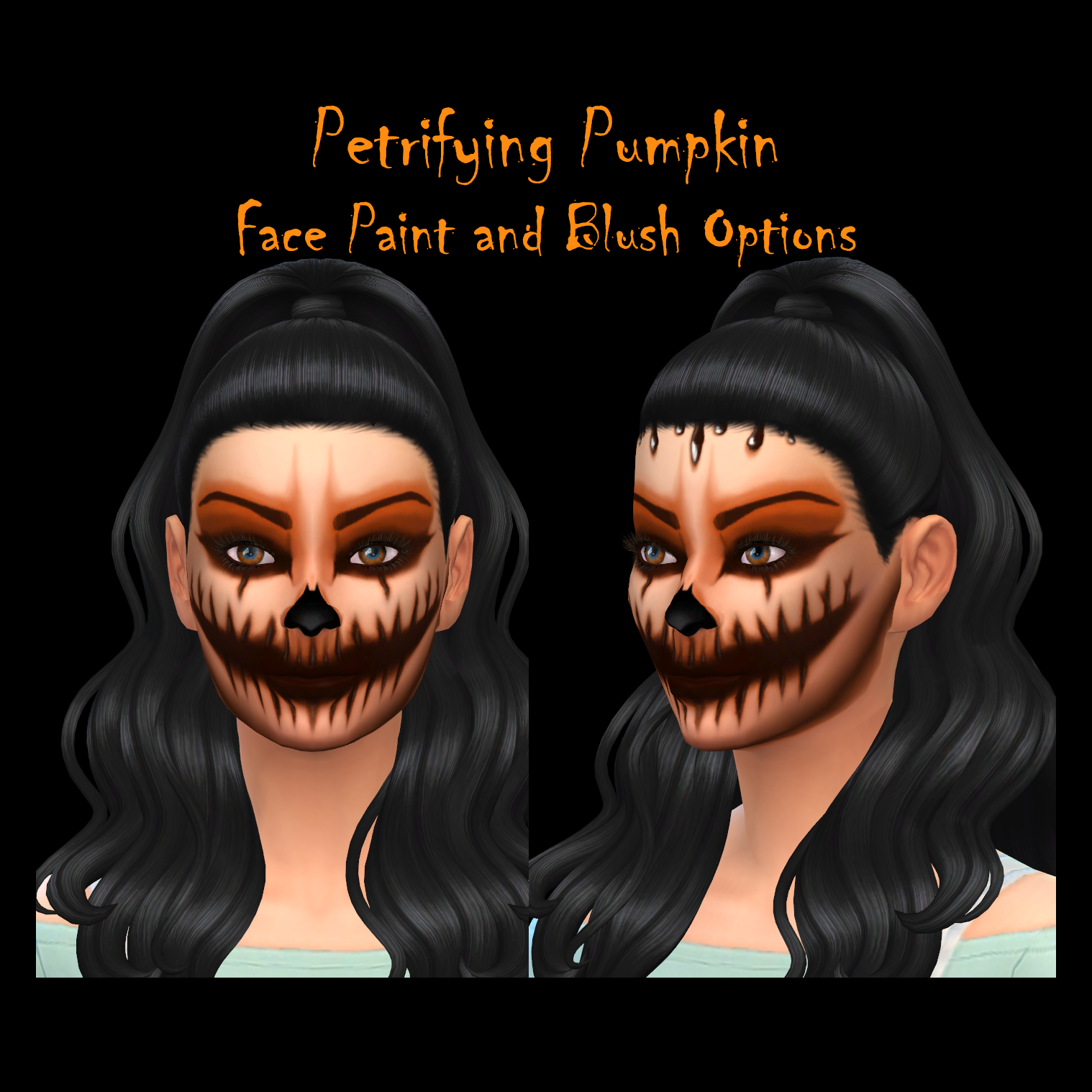 Petrifying Pumpkin Face Paint and Blush
Description
This truly terrifying pumpkin face makeup will give your sims that Halloween feeling!
One swatch has the drips from the hairline, and one does not. Since they are in blush and face paint, sliders are an option.
Beware using the sliders on the blush, though, it's quite touchy 😉
Check out the images for some wicked looks!
TAGS:
TEEN-ELDER
FEMININE AND MASCULINE
ALL OCCULTS EXCEPT NO DRIP SWATCH FOR WEREWOLVES
ALL OUTFIT TYPES
NO RANDOM