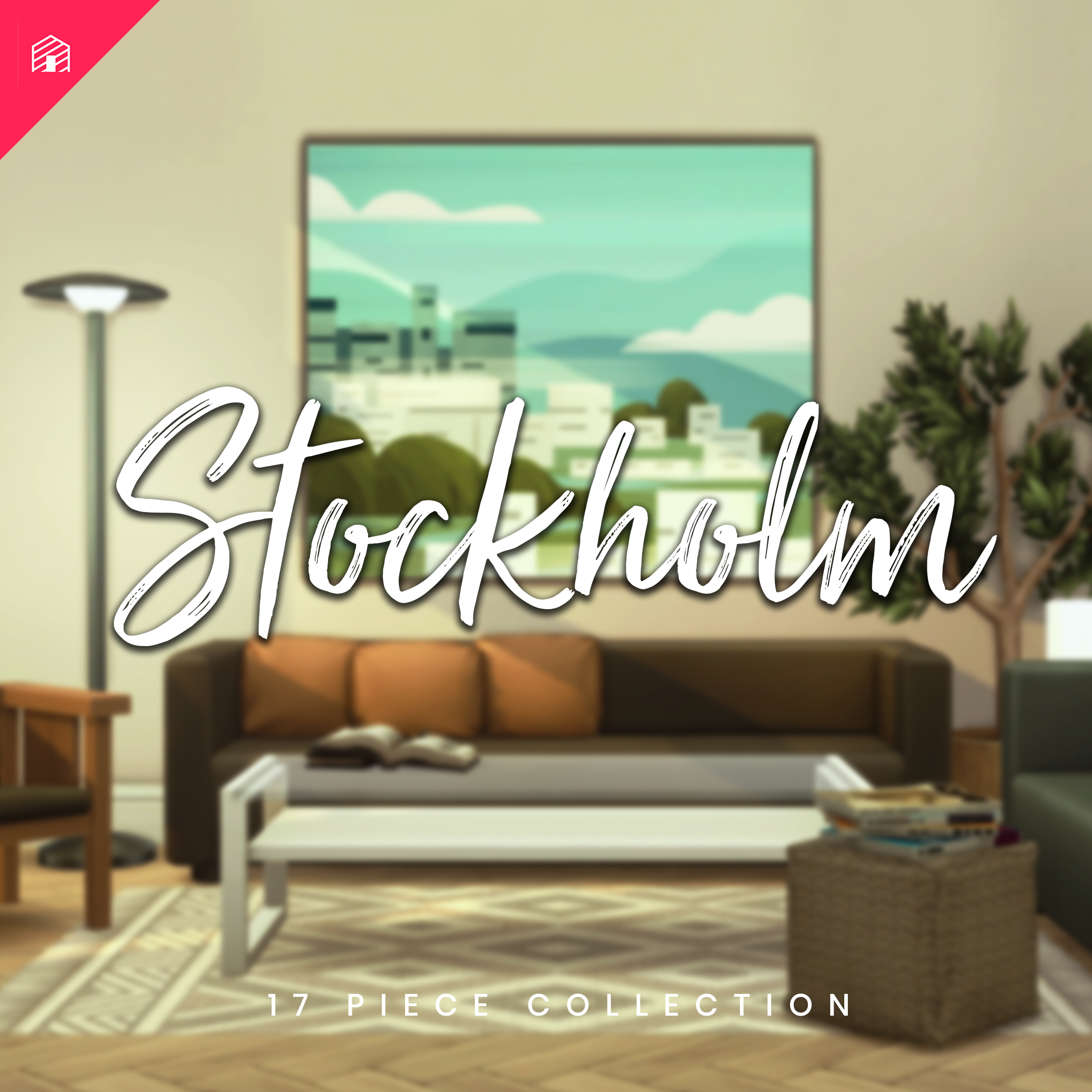 Stockholm Collection
Description
For this set I was inspired by a H&M home collection, hence the name Stockholm!
The set includes a modern sofa set adapted from the MFPS sofa with 7 fully expanded options in 22 colour swatches & those questionable sausage dog cushions removed XD The cushions have been separated, so you can place them wherever you would like to and create the perfect colour combination. Also included is a recolour & mesh edit of the mega sofa set which has been fully modernised with that strange throw gone from the loveseat. To round off the set there is also a cute accent pouffe, table & floor lamps, plus matching glass side & coffee table.
All items are base game compatible.