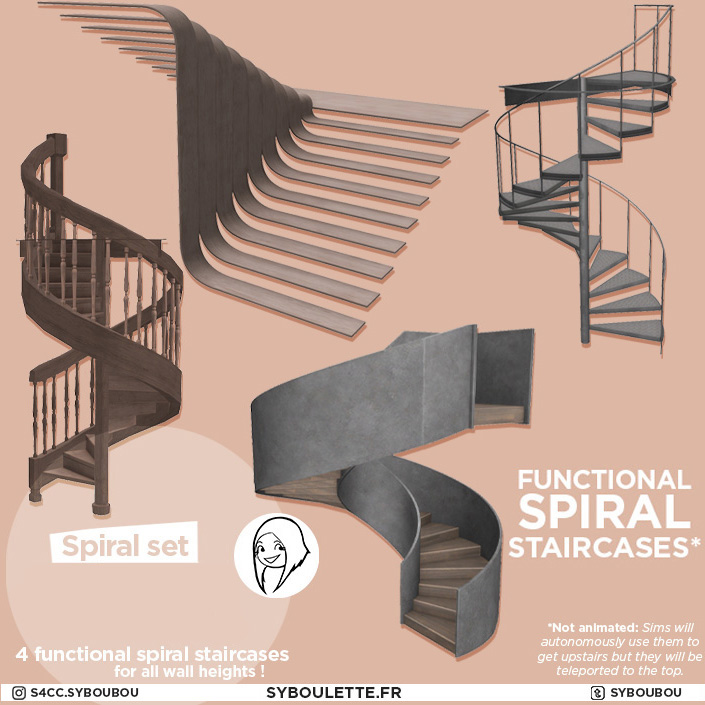 Spiral stairs (2022)
Description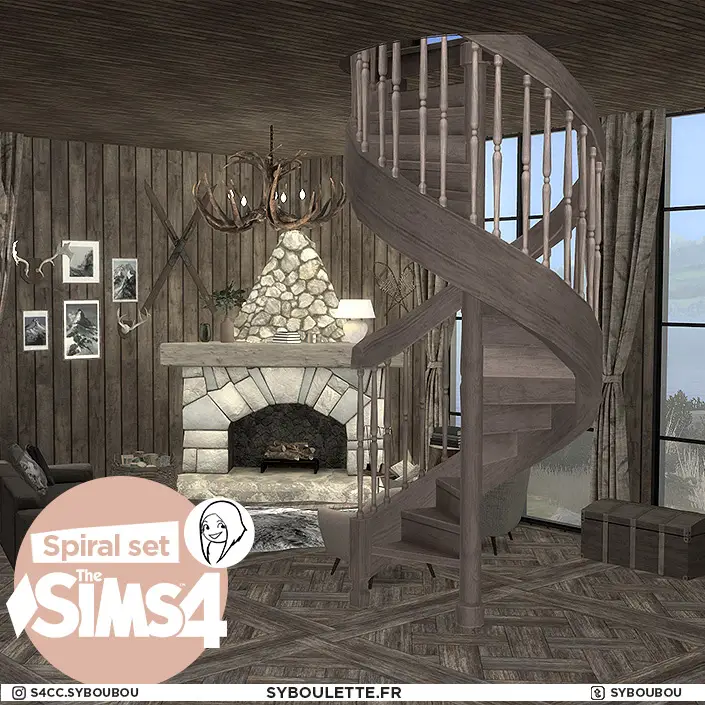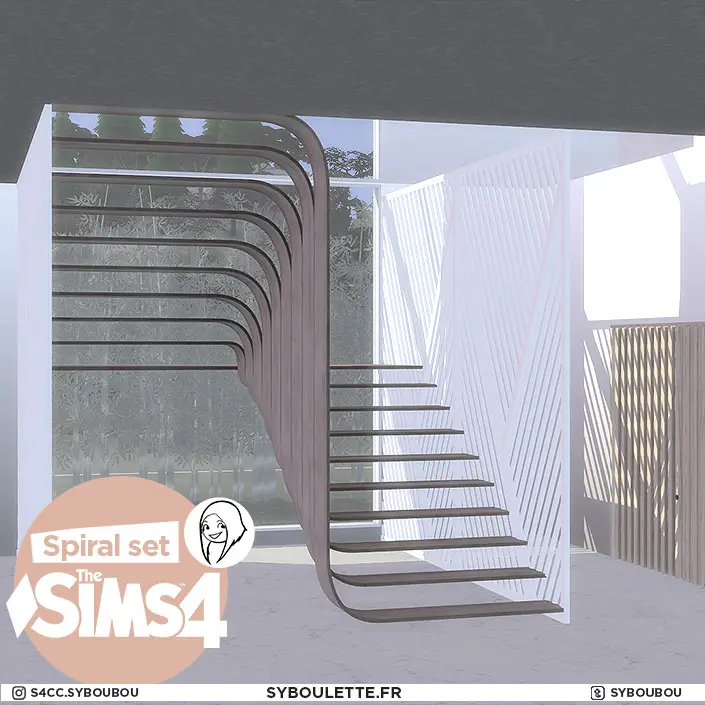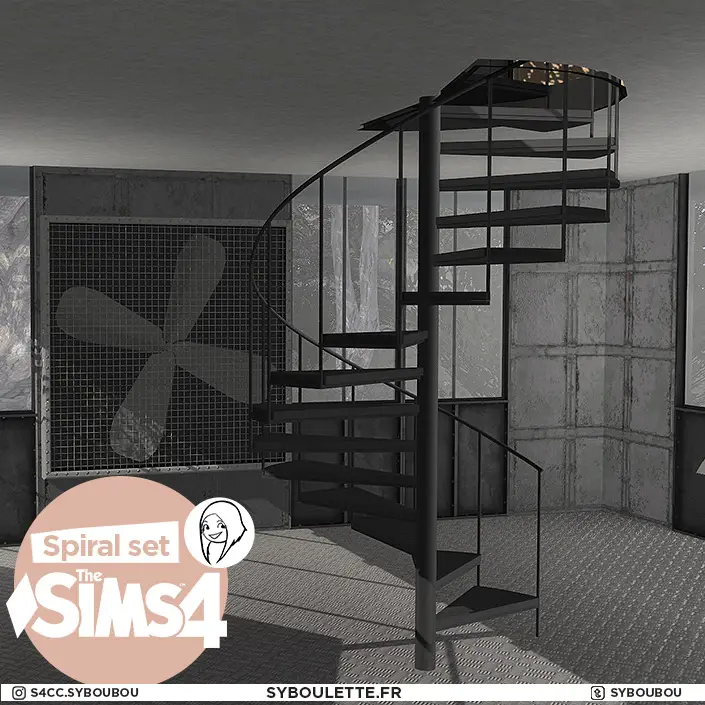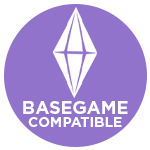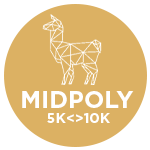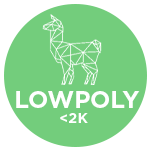 I finally made (semi) functional spiral staircases, and once again it's thanks to Ravasheen's amazing coding. Basically, you will get four different staircases where top and bottom are separated. They work like the elevators: sims won't be animated while climbing up the stairs but they will get teleported above and below and can use them completely autonomously. All stairs are available for all wall heigts and in various swatches where I tried to cover all the style to make them versatiles !

Includes 16 new items
Everything is basegame compatible.
Everything is lowpoly EXCEPT the rustic wooden (10k). It can still be considerated as low as it's a big item, just putting the notice here in case your computer is super slow.
You don't need Ravasheen's mod anymore as she made me my own tuning, which is included. If you got the curved stairs or other stairs, only one tuning package is necessary.
Architect invisible top part has tiny buttons to pick it up in build mode.
Check the animated gif inside the .zip for instruction on how to place the stairs. For the architect staircase, I'm using my Hortensia border fence to create an opening in the second floor fencing.
Get more spiral stairs here: Gothic spiral stairs - Futuristic Spiral stairs - Minimalistic staircases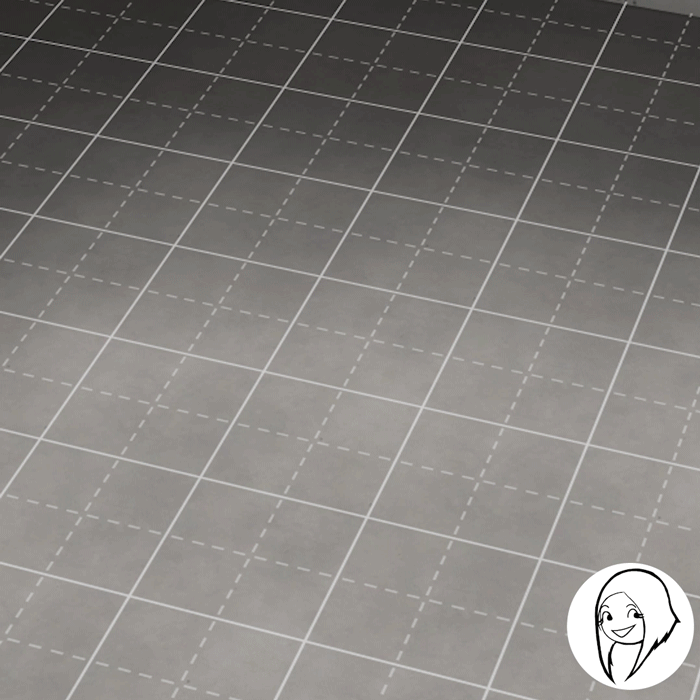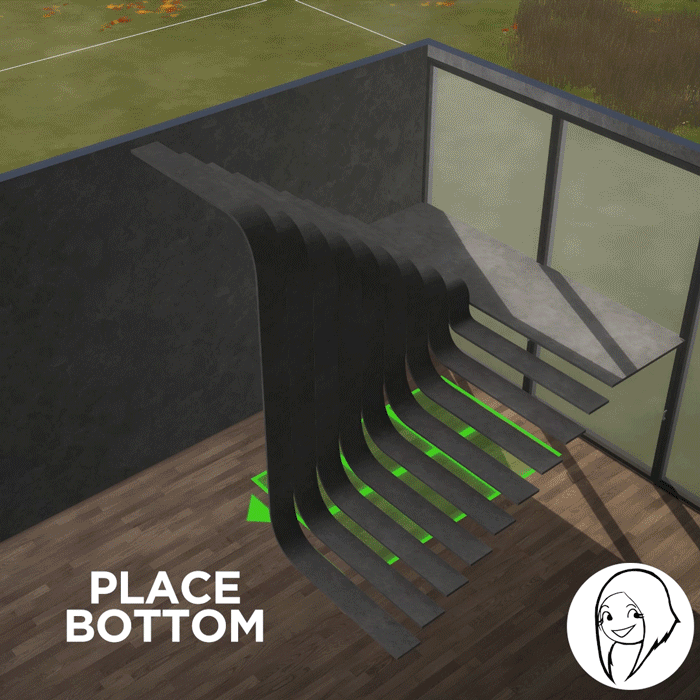 This is a release of an early access that was available on my patreon.

Check this page to learn how to install CC or if you encounter any problem with my content. If it doesn't solve your problem, please join my discord.