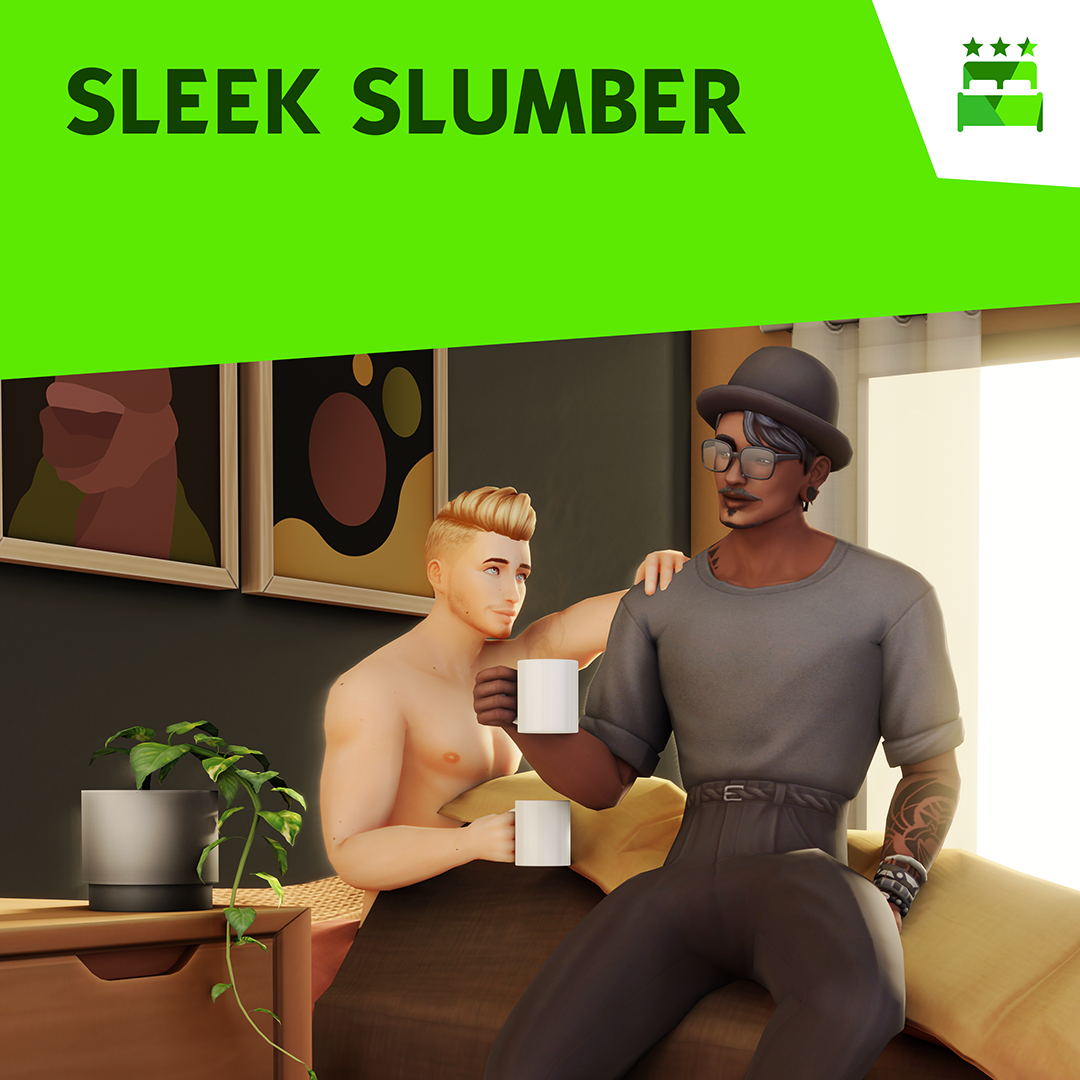 Sleek Slumber CC Pack
Get ready to nap in style;

Are you tired of the usual grey and boring bed room? Are you looking for a little color and a new, comfy bed for your sims? Well, The SIms 4 Sleek Slumber Custom Stuff Pack is the pack for you! With a set of 50 items you will be able to craft a sleek and modern bedroom for your sims.
Base-game compatible;
None of the items used in this pack use paid DLC as a base! All of the objects are 100% base-game compatible. The candle item uses the Holiday Celebration Free Pack by EA as a base.
100% Original Work;
All of the items in this pack are completely hand made by me, following reference pictures from the internet. A special thanks to Nando for his art in the wall painting item and Deligracy for suggesting the design of the wooden dresser and side-table.
Easy to fetch;
To find the pack in game, simply search for either Sleek Slumber or Littledica in the search box of your game.