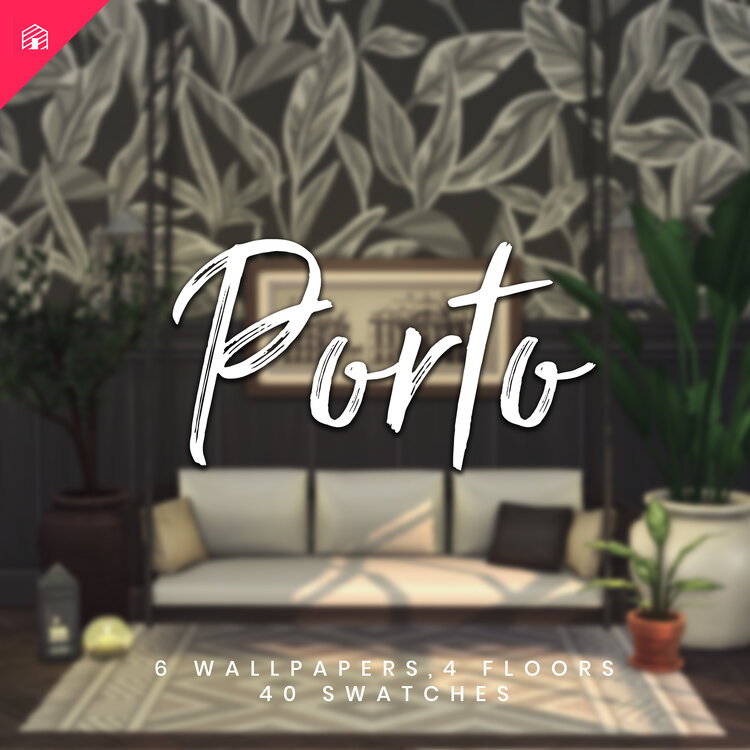 Porto
Description
Porto is a 10 piece collection of wallpapers & floors inspired by the boutique hotel Torel 1884 in Porto, Portugal.
All it took was one look at an image from inside the hotel bar to totally derail all my plans for the week! Instead I just had to recolour my newly found favourite C&D panelling & capture the tropical new world vibe. However as always the wallpapers & floors don't just have to be used for tropical builds as there is a wide variety of colourways to suit any type of build. You will find these in lots of my Georgian homes in the future!
The tile border needs a little extra attention to be used as a perfectly mitred half border as I have shown above. To achieve this you will need to rotate the tile using the < & > keys and then change to the quarter tile placement option by pressing ctrl+f.
All pieces are base game compatible