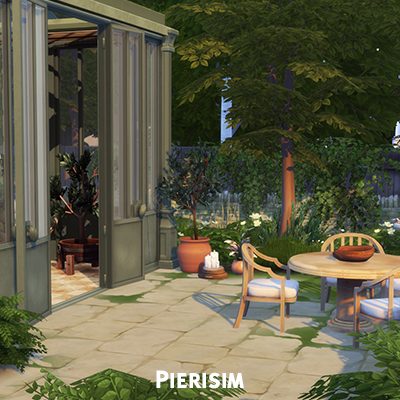 Pierisim - Winter Garden part 2
Description
Here's the second and last part of Winter Garden!
The Second part comes with a tone of windows/doors, that are almost versatile I think, because you also can use them for industrial builds! :).
Also! I finaly manage to work on spandrel and columns and they are functional as you may have seen on the wip! I hope you will like to use them! There are also 4 new glass roofs. The column and spandrel comes with the same swatches than the windows / doors / roof so it works seamlessly :).
For filling a little bit the other side of the windows, I've made some exterior furniture, just in case there is a sunny day during the winter ;).
60 new items all base game compatible.
Matching swatches for doors, arches, windows, column, roof and spandrel.
Find all the items by searching for Pierisim or Winter Garden.