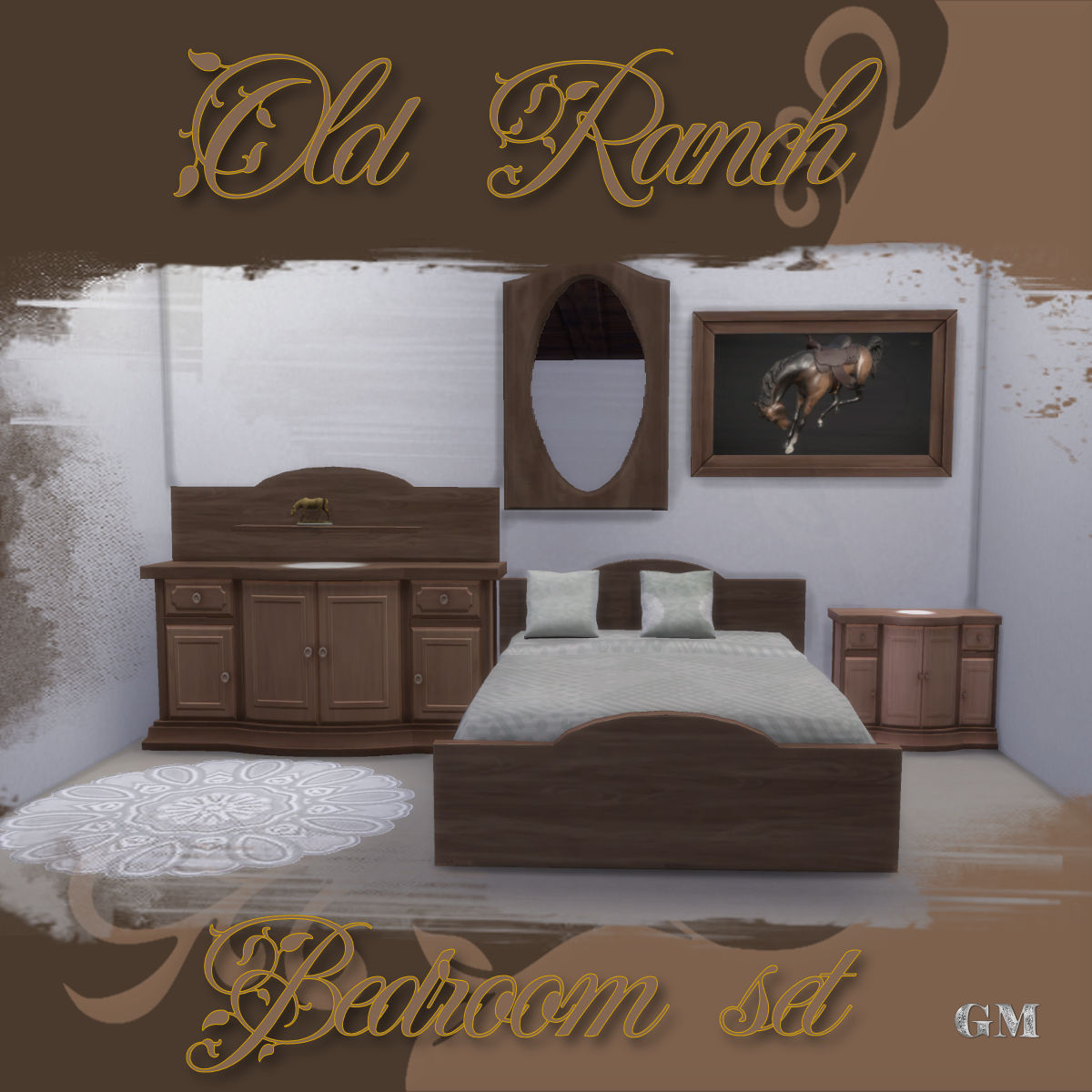 Old Ranch bedroom set
With its rustic style and country charm, this furniture set is perfect for those who want to create a cozy and nostalgic atmosphere in their Sims' bedroom.
They include a spacious chest of drawers and a couple of bedside tables, all of them with the same rustic charm and design elements that harmonize perfectly with each other. A mirror, a painting, a sculpture and cushions create a timeless design. You have to calm the countryside!!!
ATTENTION: if the bed disappears, check the outdated Mods. The bed is tested without mods and works fine.
Con su estilo rústico y encanto campestre, este conjunto de muebles es perfecto para aquellos que desean crear un ambiente acogedor y nostálgico en el dormitorio de tus sims.
Incluyen una cómoda espaciosa y un par de mesitas de noche, todas ellas con el mismo encanto rústico y elementos de diseño que armonizan perfectamente entre sí.Un espejo, un cuadro,una escultura y almohadones crean un diseño atemporal .Hay que calma el campo!!!
ATENCION: si la cama desaparece verifique los Mods desactualizados.la cama esta probada sin mods y funciona bien.