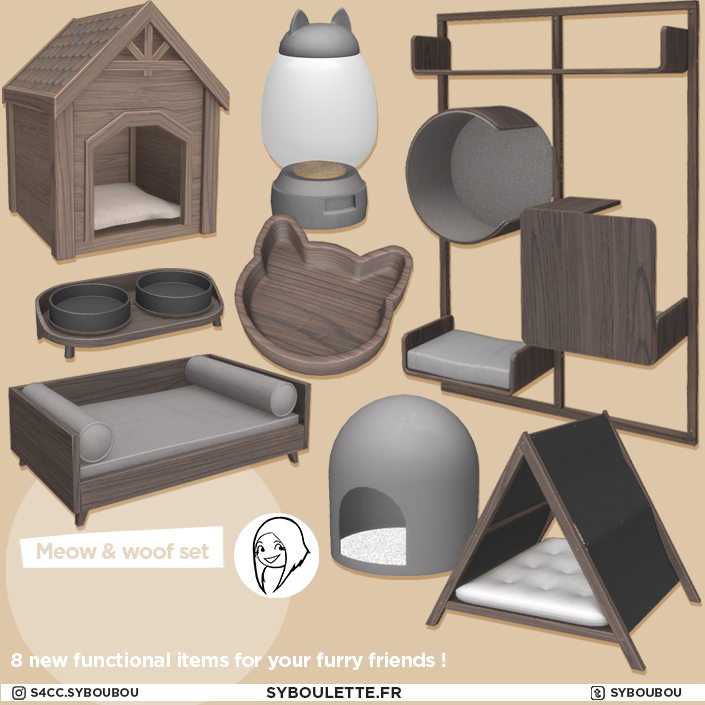 Meow and Woof set (2022
Description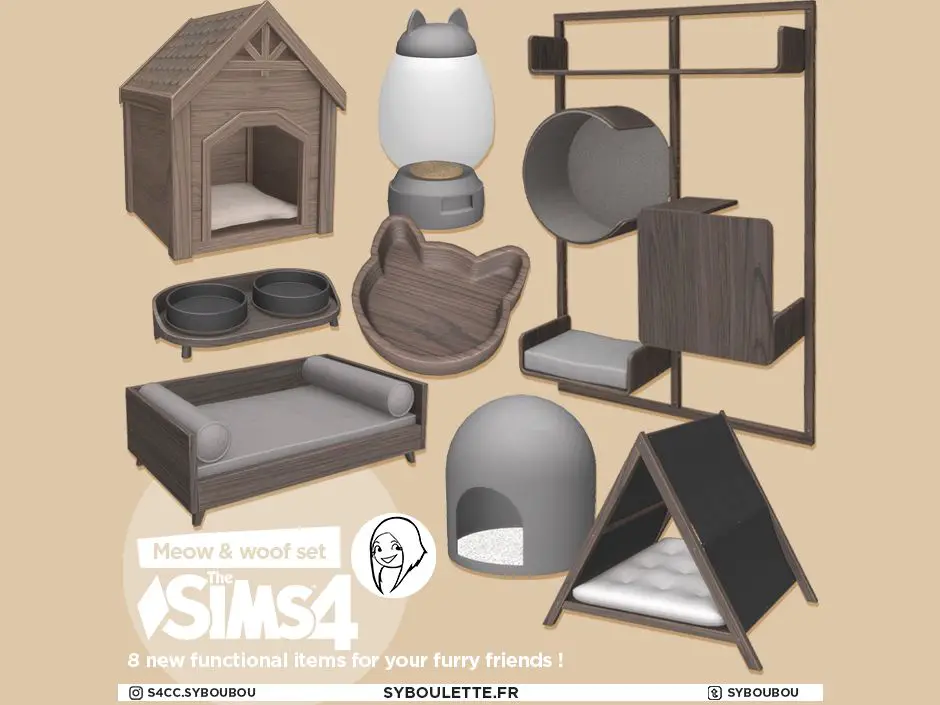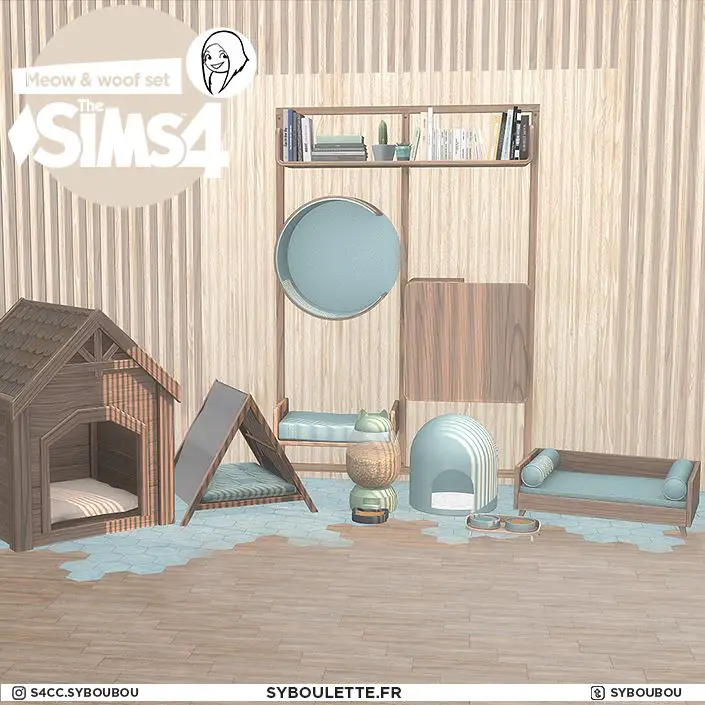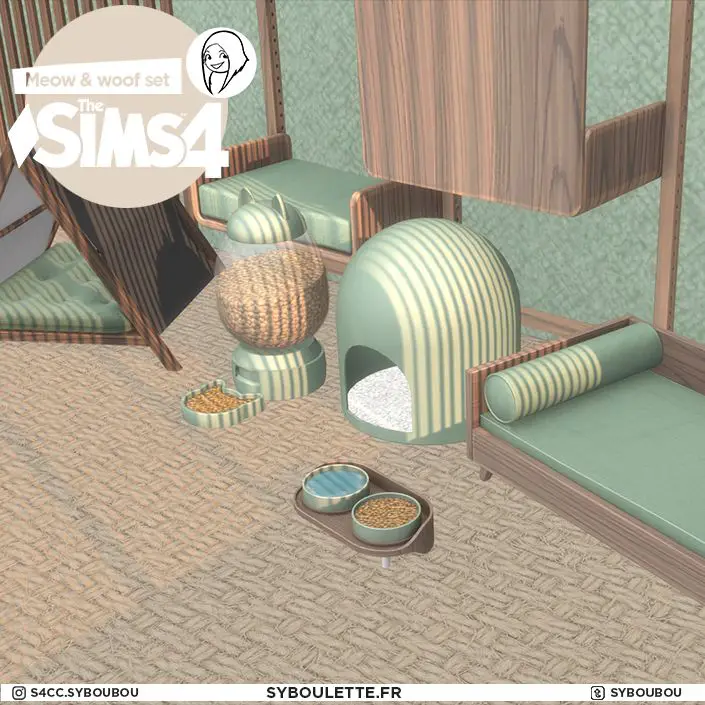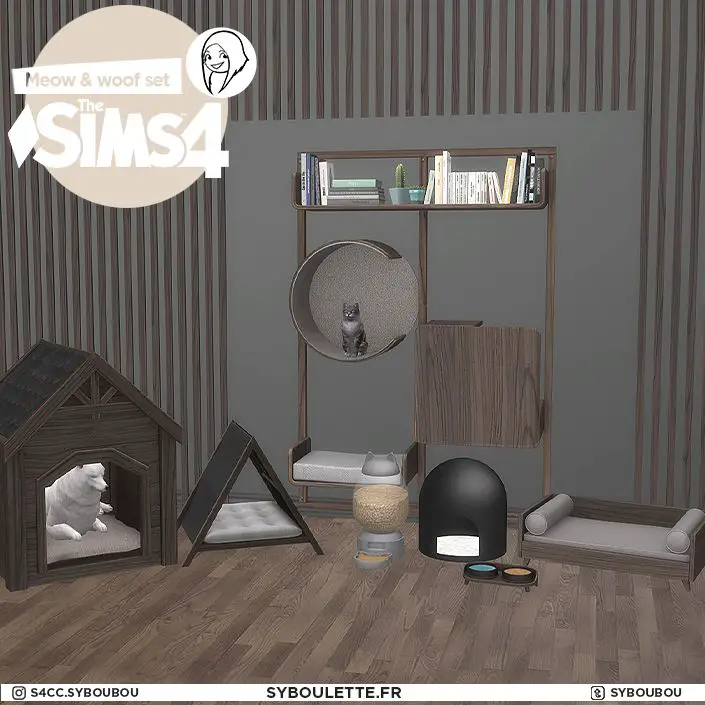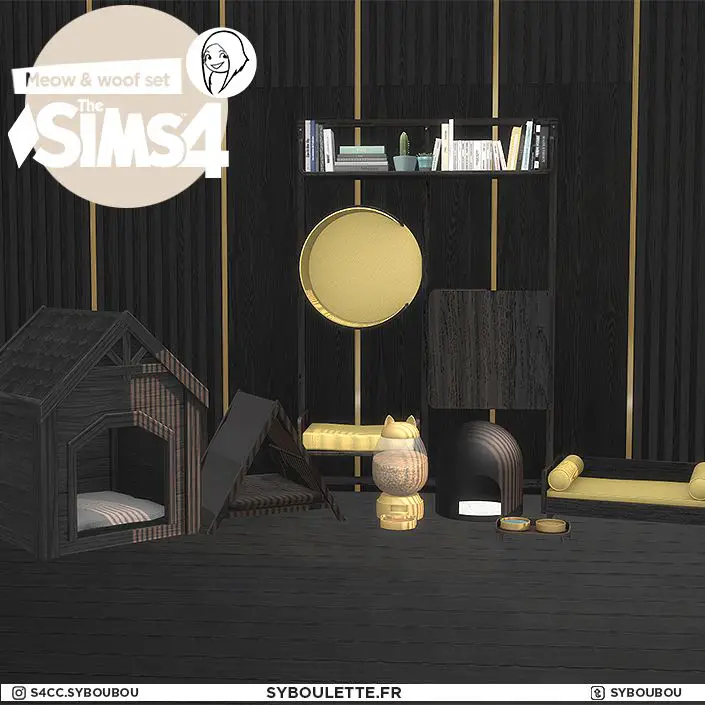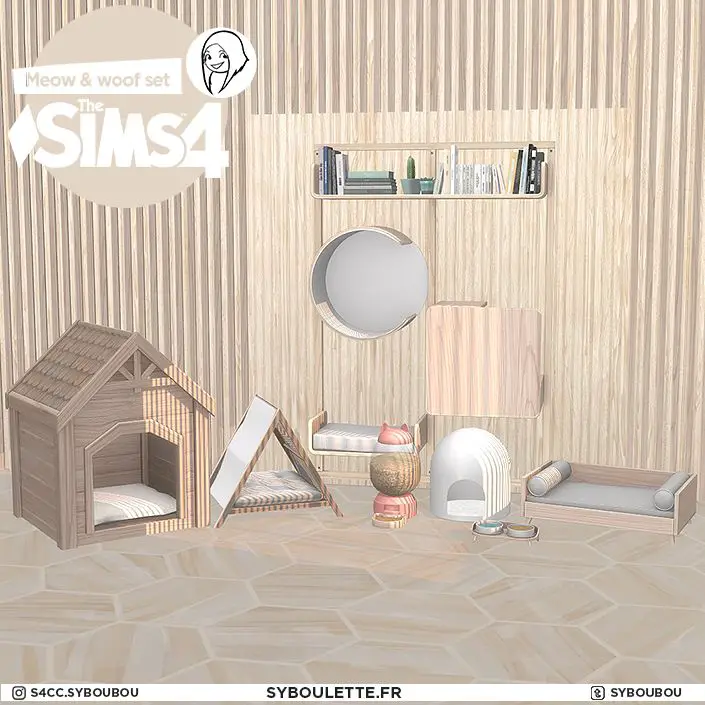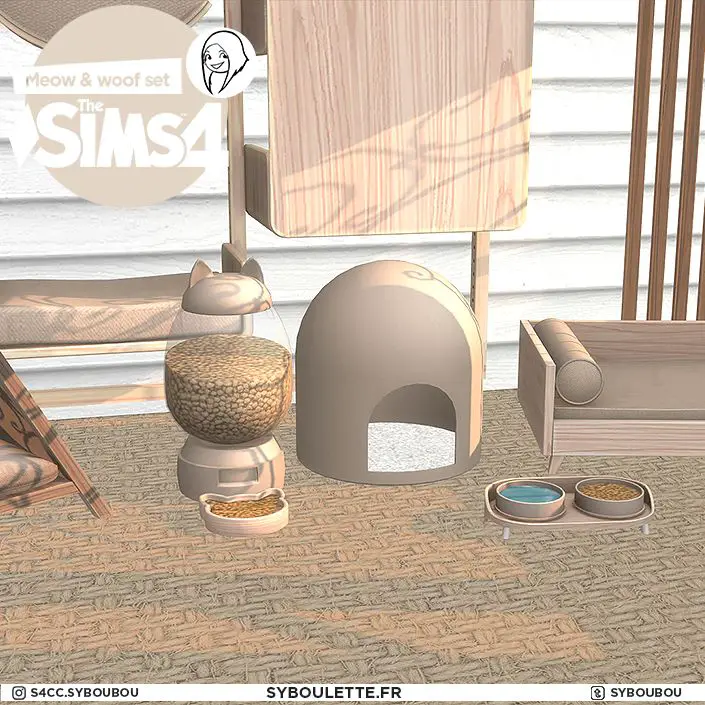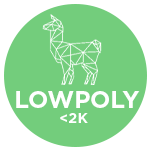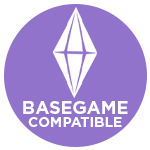 I made a new set for pets ! Because we are always missing some options for them, especially the automatic food dispenser which is so convenient in game because you don't have to refill the bowl three times a day… Any bowl will snap to it so you can mix and match. Hope you'll like it !

Includes 8 functional items
All items are lowpoly (optimized for any computers)
All items requires Cats&Dogs DLC
Available in 14 color swatches

This is a release of an early access that was available on my patreon.

Check this page to learn how to install CC or if you encounter any problem with my content. If it doesn't solve your problem, please join my discord.