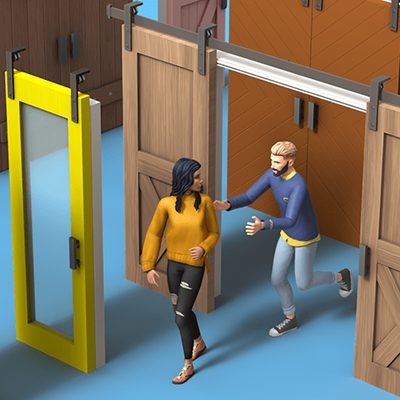 Love for Barn Doors CC Pack
Description
I hope everyone is doing good. Today I want to share with you this new mini cc kit that I am very happy about.
As a fan of modern farm house style, I obviously wanted to have barn doors in The Sims 4, I don't know why we didn't get them with Cottage Living but anyways I didn't want to leave the opportunity to create a few designs and the best part... they all are funcional.
THANK YOU SO MUCH for all your support ✨😊! I really hope you like it.
▶ ABOUT THE CC PACK
9 brand new doors
5 single
4 double (Requieres Island Living EP)
▶ PRO TIP:
TIP: You can find all my CC or this CC Pack typing "SixamCC" or "Barn Door" in the search bar in the catalog.
▶ MY SOCIAL MEDIA
Follow me on Twitter, Tumblr, Tiktok, YouTube, Pinterest or Instagram.
Please consider becoming a patron if you enjoy my cc, your support will allow me to continue making amazing stuff for your Sims. 😊
Support me on Patreon here.
Visit my website here.
Read my Terms of Use here.