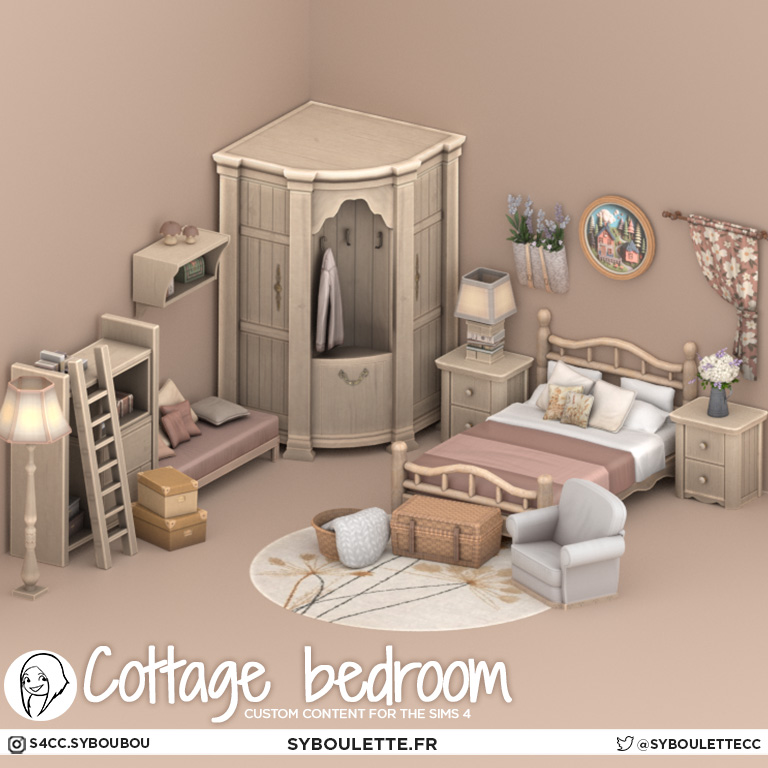 Cottage set (2023)
Description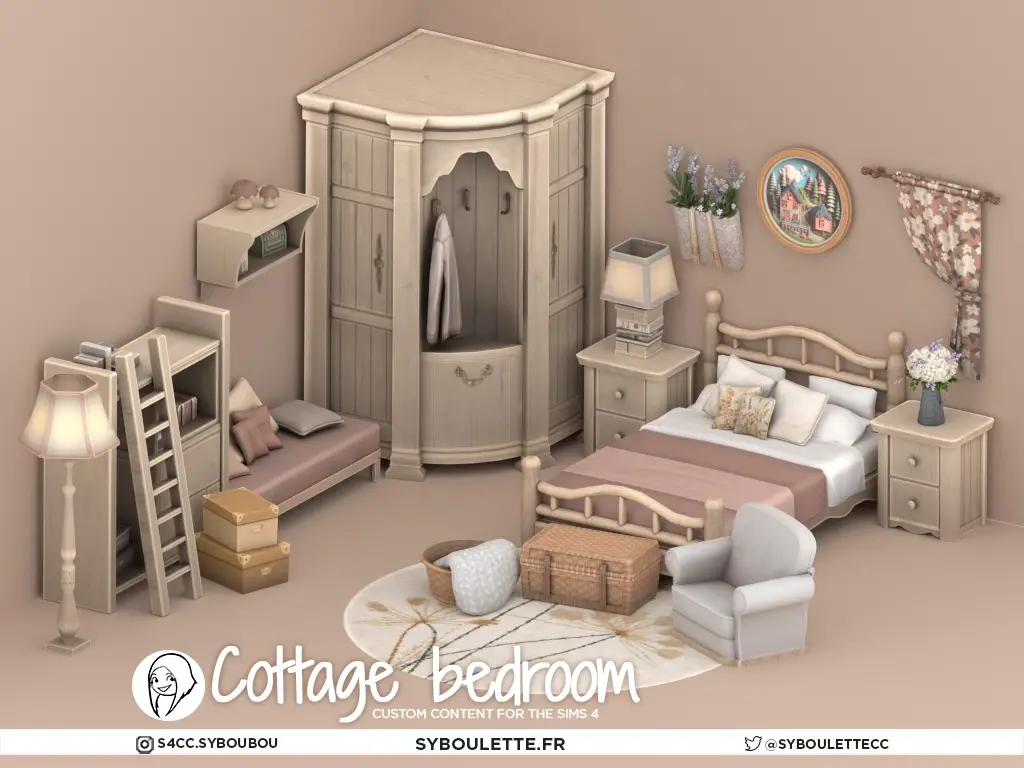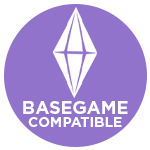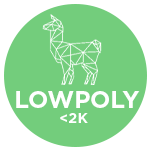 This cc sims 4 includes 21 items:
Functional double bed, with separated pillows that can be slotted into the bed and dragable in live mode to put on the floor. Matress couch and comfy armchair.
Assorted nighstand, dresser, bookshelves and wall shelf
Right and left window curtains and a rug
Wicker baskets and boxes for cluttering the room
Table lamp, floor lamp & cute mushroom candles.
Flowers in watercan and in wall wicker bag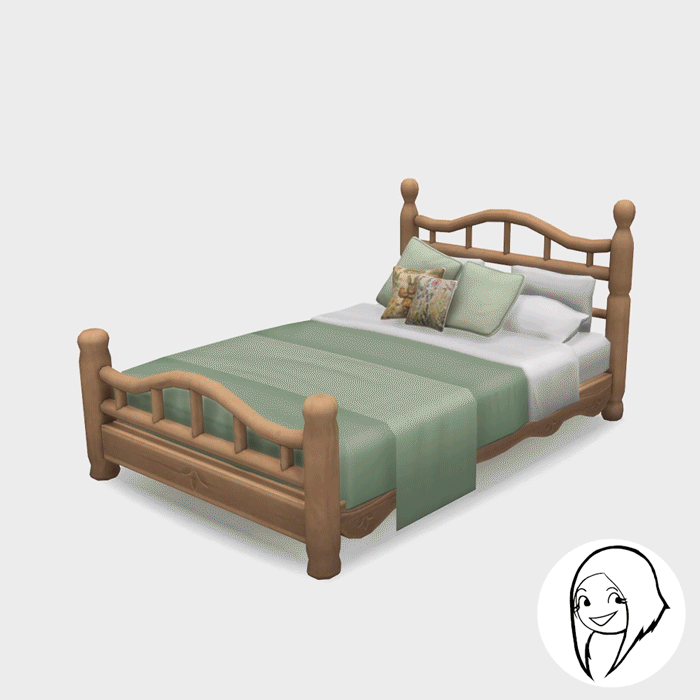 This is a release of an early access that was available on my patreon.

Check this page to learn how to install CC or if you encounter any problem with my content. If it doesn't solve your problem, please join