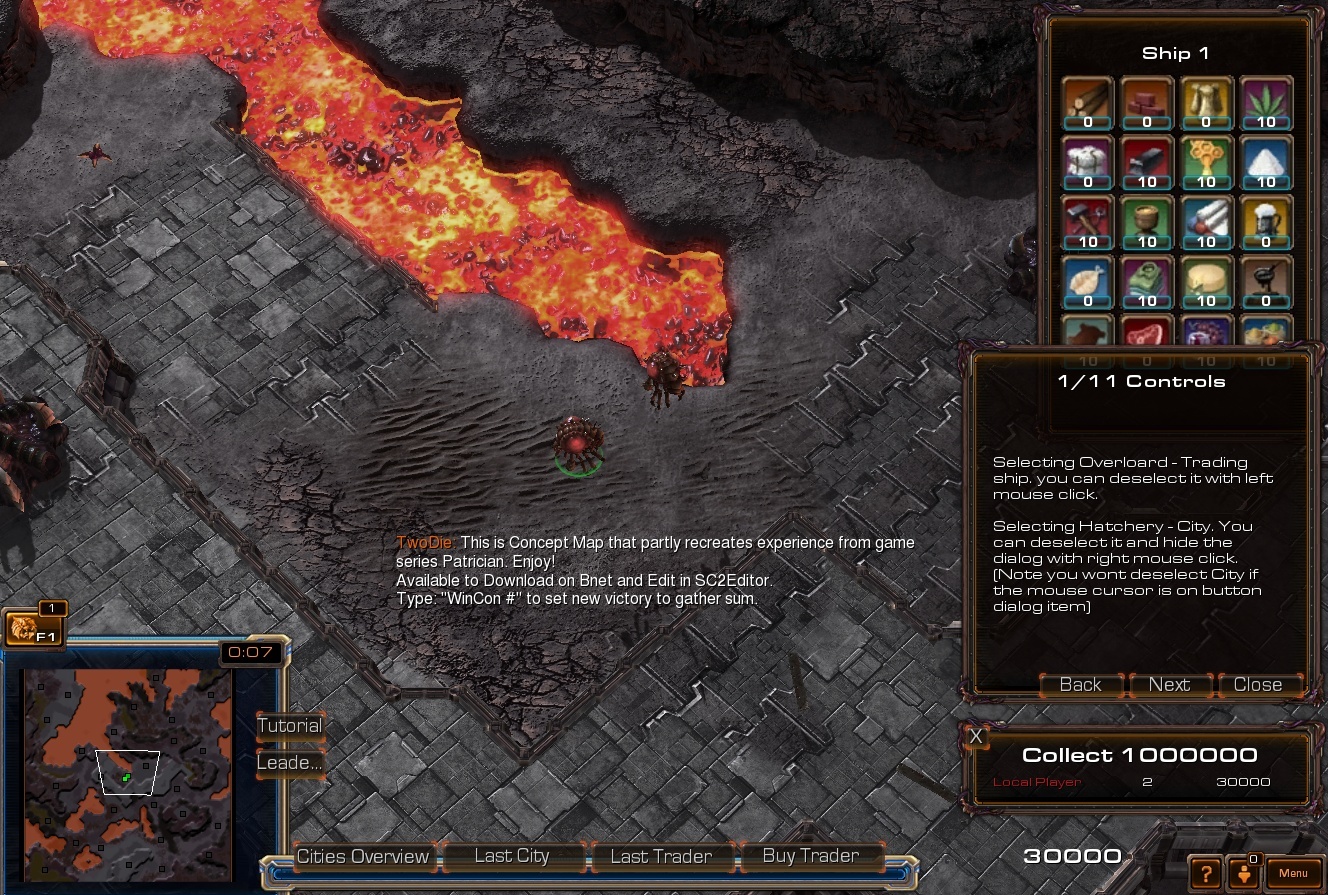 Proof of concept Map Projects by TwoDie
Description
Free to use projects, credit me (TwoDie) if used in YOUR projects or you improved the gameplay and uploaded as YOUR OWN (announce in PM or hyperis@yahoo.com would be most welcome).
Projects
Swarm Trade Simulator
Project is about recreating the basic gameplay elements (trading) of Patrician (game series).
ONLINE on EU and US servers.
Download: Latest v0,6 ; v0,5 ; v0.4 ; v0.3 ; v0.2 ; v0.1 .
Economy Simulation
Project showing the custom gathering, trading, transfering resources to buildings script. Possible to make more than 4 resources usable with this system with some improvements and advanced triggering.
Project Triggers script made as easy as possible to read (Used Presets, Records, Functions etc). Somewhere lacks of explanation how it works but in order to improve script and gathering system you will require to understand whats already are made and how.
Download: Latest v0.2 ; v0.1