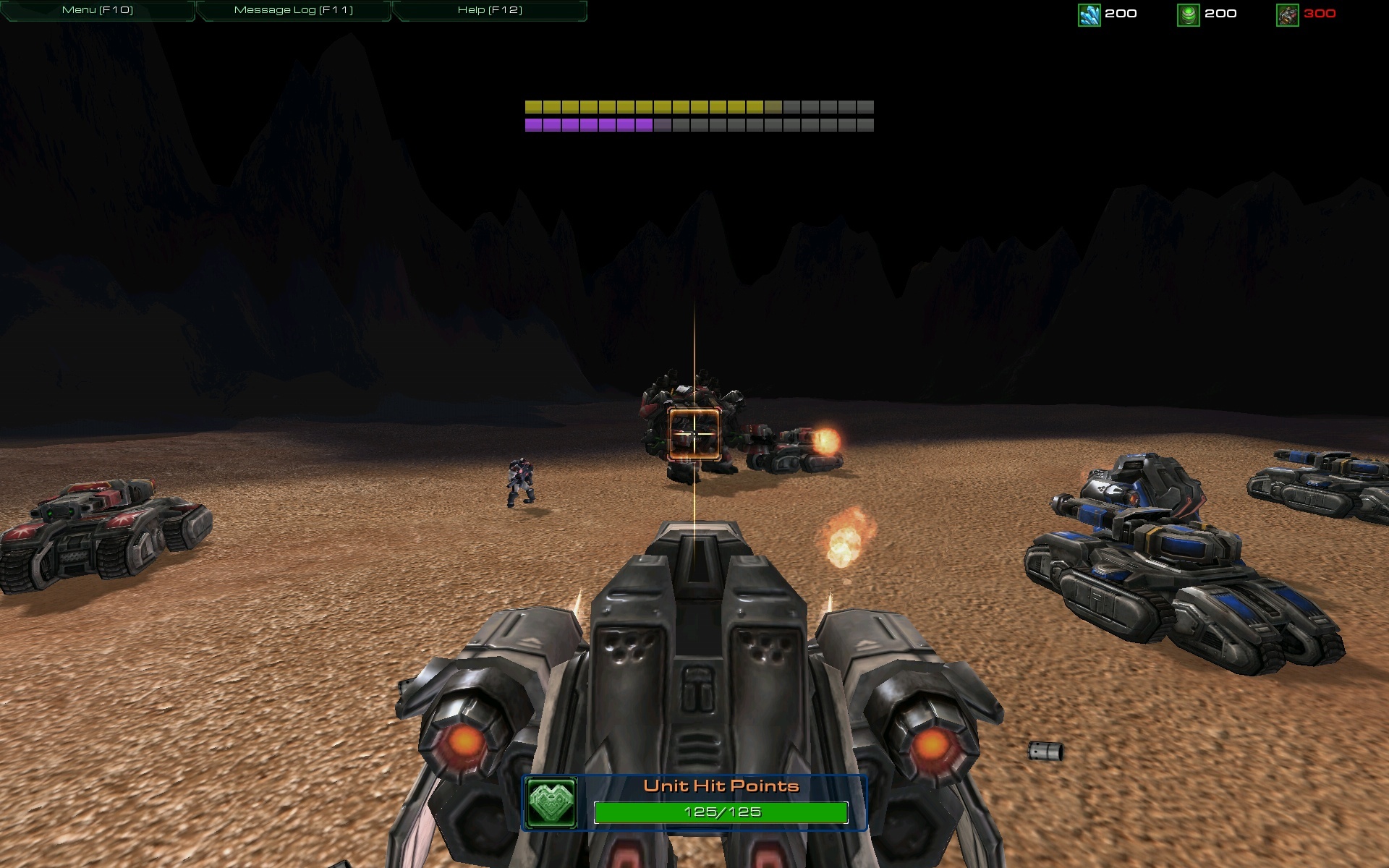 Third Person Direct Control Battle in RTS Mode
Description
Third Person / First Person ( TPS / FPS ) Direct Control of a any Unit on the battlefield in the Real-Time Strategy (RTS) Mode with Role Playing (RPG) elements in StarCraft 2.
Multiplayer Cooperative version for 4 players is done!
Battle.net EU map name: Big Battlefield [ FPS TPS RPG RTS ]
Feel the Epic battle of StarCraft 2 from first person!
You can control your unit in TPS / FPS Modes and upgrade with RPG system (9 upgrades for ANY unit).
Video from actual version with new FPS / TPS UI and new shooter system (attack on move and no limits for ranged attack):
RPG system at this new video from StarCraft 2 Campaign mission - Belly of the Beast:
Videos from Alpha/Beta versions:
Information
FPS TPS RPG RTS mod keys:
PAGE UP - TPS mode
PAGE DOWN - RTS mode
E, D, S and F - Move
SHIFT - Run
SPACE - Jump
LEFT MOUSE BUTTON - Attack
MOUSE 5 BUTTON (Xbutton2) - Zoom
R - Reload
Z - Turn On mouse cursor in FPS/TPS mode for upgrade select
TAB - Change FPS/TPS mode
G, T, A and W - Universal hotkeys for unit abilities in FPS/TPS mode (G - main ability, T - secondary, A and W - other abilities)
Example: Marine Stimpack, Medic Heal and Deploy Spider Mine on main ability hotkey - G, Build Spider Mine ability on secondary key - T