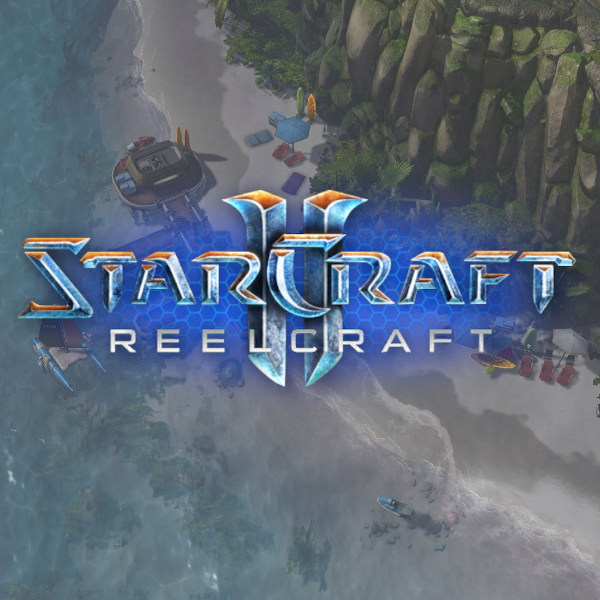 StarCraft: ReelCraft
Description
ReelCraft v5.0 is out! The Protoss are now a playable faction!

Join our Discord to stay up-to-date with the ongoing development.
Description
In the grim darkness of the far future, commanders all over the Koprulu Sector find themselves at the mercy of a slotmachine - their unit rosters, mutators as well as the enemies they are up against chosen for them by this uncaring automaton.
You are one of them. Yay!
Check out Jayborino's playthrough of the first iteration of the map that would go on to win 2020's Maporino event:
How to get it to work
Download the zip folder containing the mod files (or alternatively the one containing both the maps and the mods), unpack it and put its contents (ReelCraftData+Triggers.SC2Mod and ReelCraftAchievements.SC2Mod) into your mods folder. All you need to do now is download a map, unpack it and open it up. Just make sure your map is in a folder named ReelCraft inside your maps folder. Once the editor has started, click the green button in the top right that says "Test Document". Like stealing candy from a baby.

How to play
Pick a hero, an equipment item and a difficulty

Set up defenses and collect resource pickups to prepare for the first wave

Pay attention to the stuff you roll, mouse over each of the slots for detailed info
It may be beneficial to spend skill points based on the enemy comp you find yourself up against

Prioritizing economy over unit production early on pays off - use your hero and the reinforcements to fend off the first wave

Taking the expansions is only required on the higher difficulties and may do more harm than good if you're not careful

You can use items to compensate for a hero's weakness e.g. by equipping Blaze with the Psi Projector or Nova with the Ionic Force Field

Remember to research your upgrades - they can make your units significantly more powerful
Feedback is always welcome, so feel free to leave a comment and share your thoughts on this here reelish craft or join our Discord.
If you enjoyed yourself, consider leaving a positive review for the arcade version of the mod.