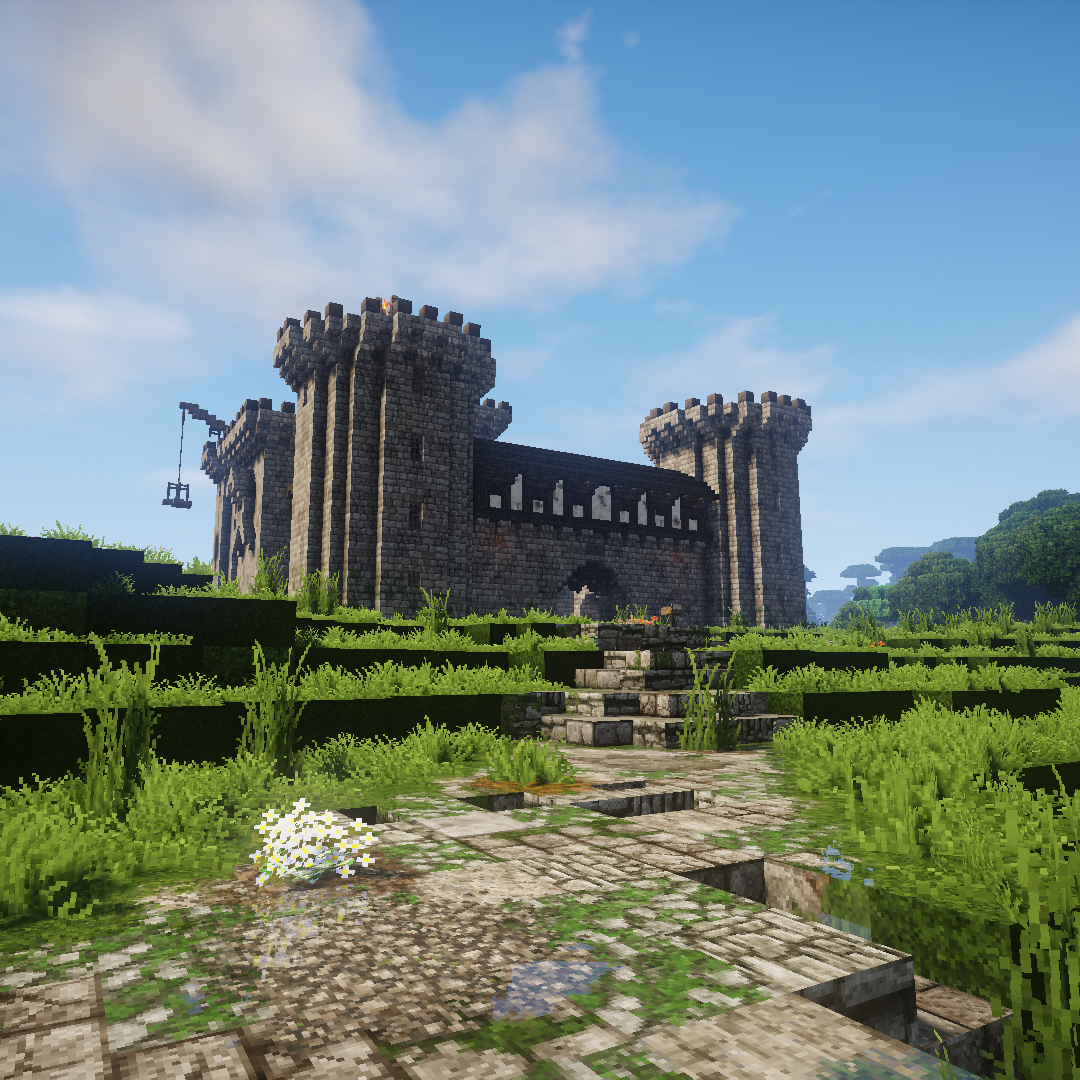 Realm of Midgard
The Realm of Midgard is a fantasy / medieval RPG setting, that I intend to expand indefinitely.
It has ruins, cities and villages and castles - explore for yourself!
It also has its own lore and several guilds & factions.
Cities to explore:
"Seven Hills", is the largest city (more of a metropolis!) It's a medieval / fantasy themed city.
"al'Atreide", is a desert city, home to the warrior Fremen,
"Port Bloodsand" is a squalid city, known as the "city of thieves" (check out its sewer!).
"Don-Golin", (the "Jewel of the Forest), is an Elvish city.
There are also several more settlements to explore (check the co-ordinates in the description).
The realm of Midgard is an ideal setting for an RPG game.
See more pics of the "Realm of Midgard" on my Instagram account, here:
https://www.instagram.com/realmofmidgard/
Please subscribe to my Youtube Channel for lots of great Minecraft content!
I also stream Minecraft building on Twitch:
Realm of Midgard cinematic trailer #3:
I strongly recommend using medieval style resource packs such as "Conquest" or "John Smith Legacy" as the build style is best experienced in these (though obviously that's at your own discretion!).
***IMPORTANT NOTE: Turn fire spreading OFF as soon as the world is loaded. Most houses have fires on in chimneys! ***
Feel free to download and explore my world. However, do not distribute this build or claim it as your own.
I hope you enjoy my little project, please leave any feedback / suggestions.
SPOILERS BELOW - locations of several places (some not accessable by road! (Co-Ordinates in XYZ)) :
Cities:
Seven Hills: -11 / 64 / 1
Port Bloodsand (the "City of Theives"): 608 / 65 / 448
al'Atreide: 83 / 69 / 1529
Don-Golin (Elven city): -958 / 66 / 1342

Settlements:
Wranna (swamp village) : -603 / 63 / -511
Edgemere: -191 / 72 / -439
Marawaka (jungle village) : -156 / 73 / -826
The Smials (hobbit village) : -395 / 70 / 570
Shagrat's Hold (Orc camp): 647 / 68 / -782

Strongholds:
Smuggler's Cave: -248 / 67 / -279
Battleborn Castle: -311 / 67 / -804
Ravenfang Hold: 204 / 69 / 737
Nissus' Tower: -111 / 173 / 1057

Tombs / Ruins:
Cairn of Druss: 83 / 70 / 246
Dagda Tomb: -289 / 85 / -228
Desert Tomb: 238 / 69 / -678
Ice Tower: -548 / 94 / 58
Plains Tomb: -285 / 65 / -480
The Henge: -296 / 63 / 689
Ancient Elf Cellar: -871 / 71 / 1391
Outposts:
"Darkest Dawn" (Tavern): 312 / 71 / 384
"Port Bloodsand Arms" (Tavern): 571 / 65 / 443
Elvenhome: -446 / 80 / -350
Desert House: -147 / 70 / 767
"The Oasis" (Tavern): -220 / 64 / 1343

Other stuff:
Fisherman's Hut: -369 / 63 / -147
Hermit's Cave: -486 / 86 / -25
Improved Witches Hut: -337 / 63 / 303
Pauper's Cave: -133 / 68 / 215
Ruined Wagon: -110 / 67 / -495
Wheel of Pain: -35 / 64 / 1521
Factions Information: -1134 / 97 / 1343