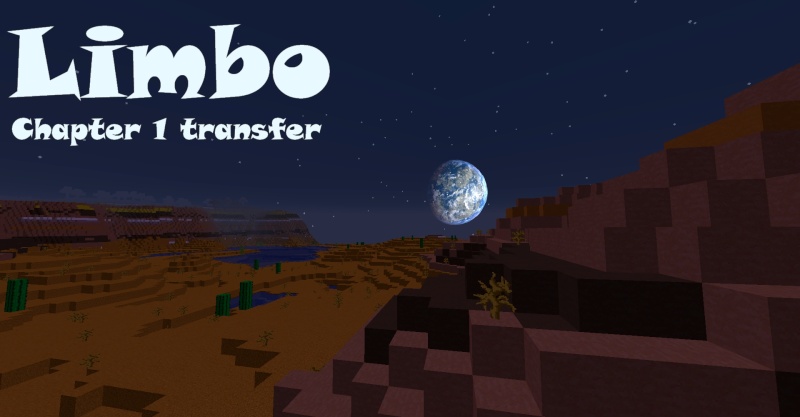 Hello everybody !
You wake up in a strange place, like in a dream ...
But you have no memories ...
You are in limbo!
Over there of strange landscapes, battle and epic boss await you!
Go get you out alive in this adventure?

-The difficulty is not too great, but you'll still die a little.
-There are more or less two hours of content.
-For one or two players.
-You must play adventure gamemode
-Normal or Hard Difficulty
-Finish the scenario without cheating
And with the included resource pack (Limbo resources Chapter 1 pack), you will be immersed in Limbo ! But that's not all !
I also implemented free right music for every situation.
You will live an unforgettable experience in Minecraft !
Download the map in 1.8.8 : Limbo chapter 1 "transfer"
Resource pack : Click here
(Resource pack is integrated for solo)
In multiplayer, do not use CraftBukkit !
Played in 1.8.8
Friends of youtube, you have permission to film your adventure, but remember to leave a small video links.
Feel free to leave your constructive opinion on the forum.
Thanks for helping to Malkuss
Sorry for my broken English
Good game .