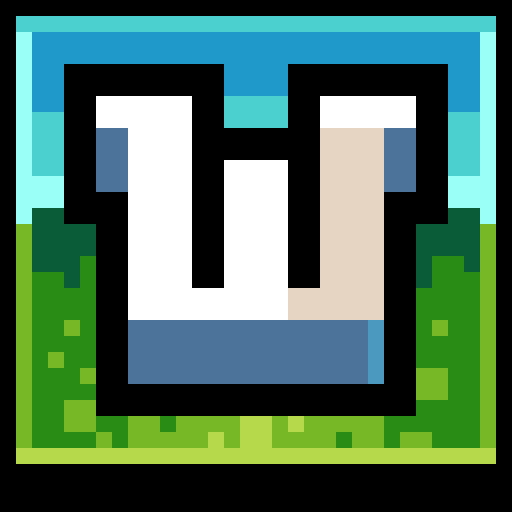 Whimscape
Whimscape is a crisp 16x16 pixel art look with a sprinkle of extra vibrance. Keeps things recognizable and for the most part close to Default in color.
Add-ons
Features
Completely retextured
Custom models
Random texture variants
Custom font
OptiFine or alternatives required:
Emissive textures
Custom entity models
Custom colors for birch, underwater, sky, fog
Portal and glass connected textures
Custom item textures for enchanted books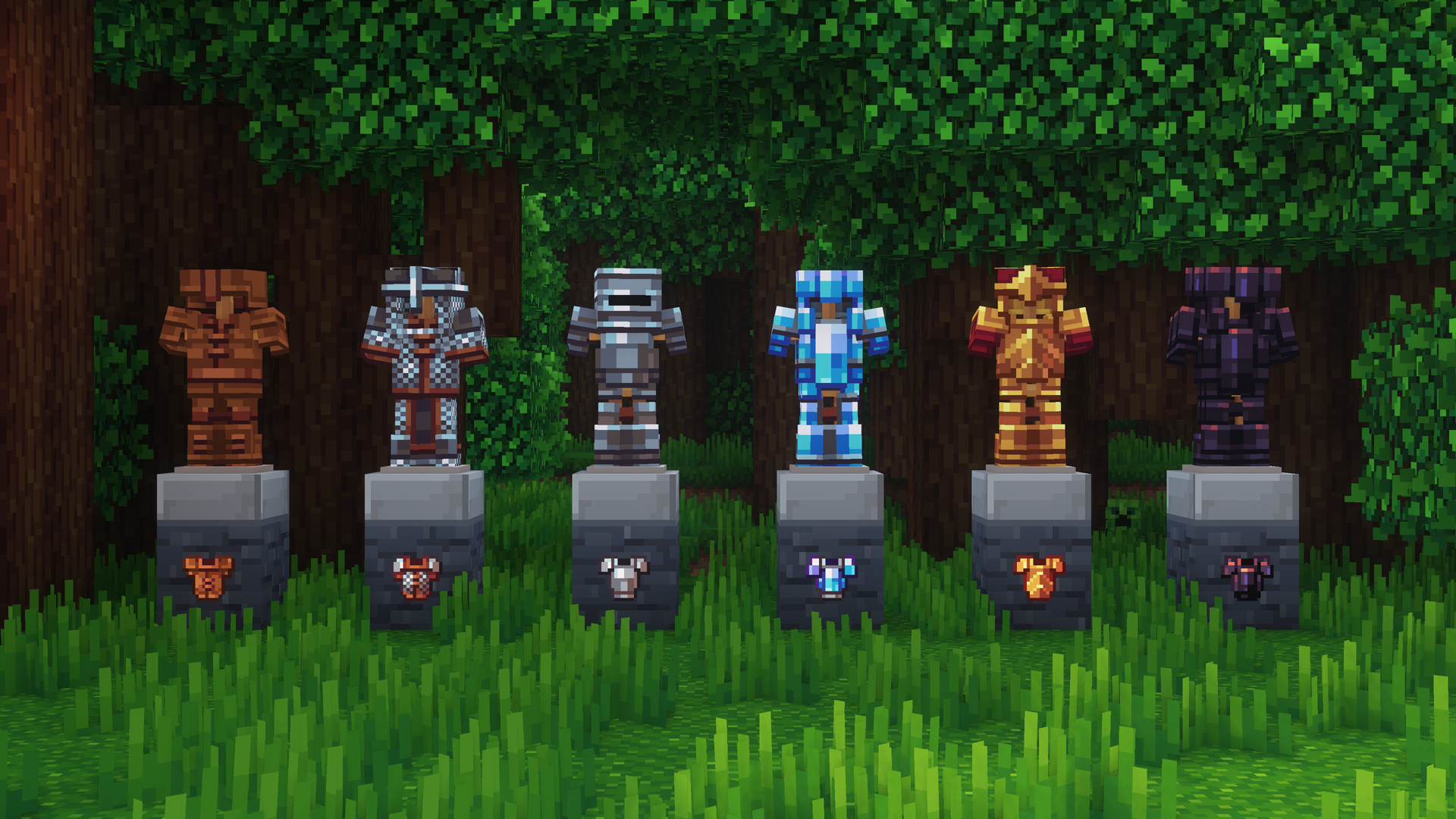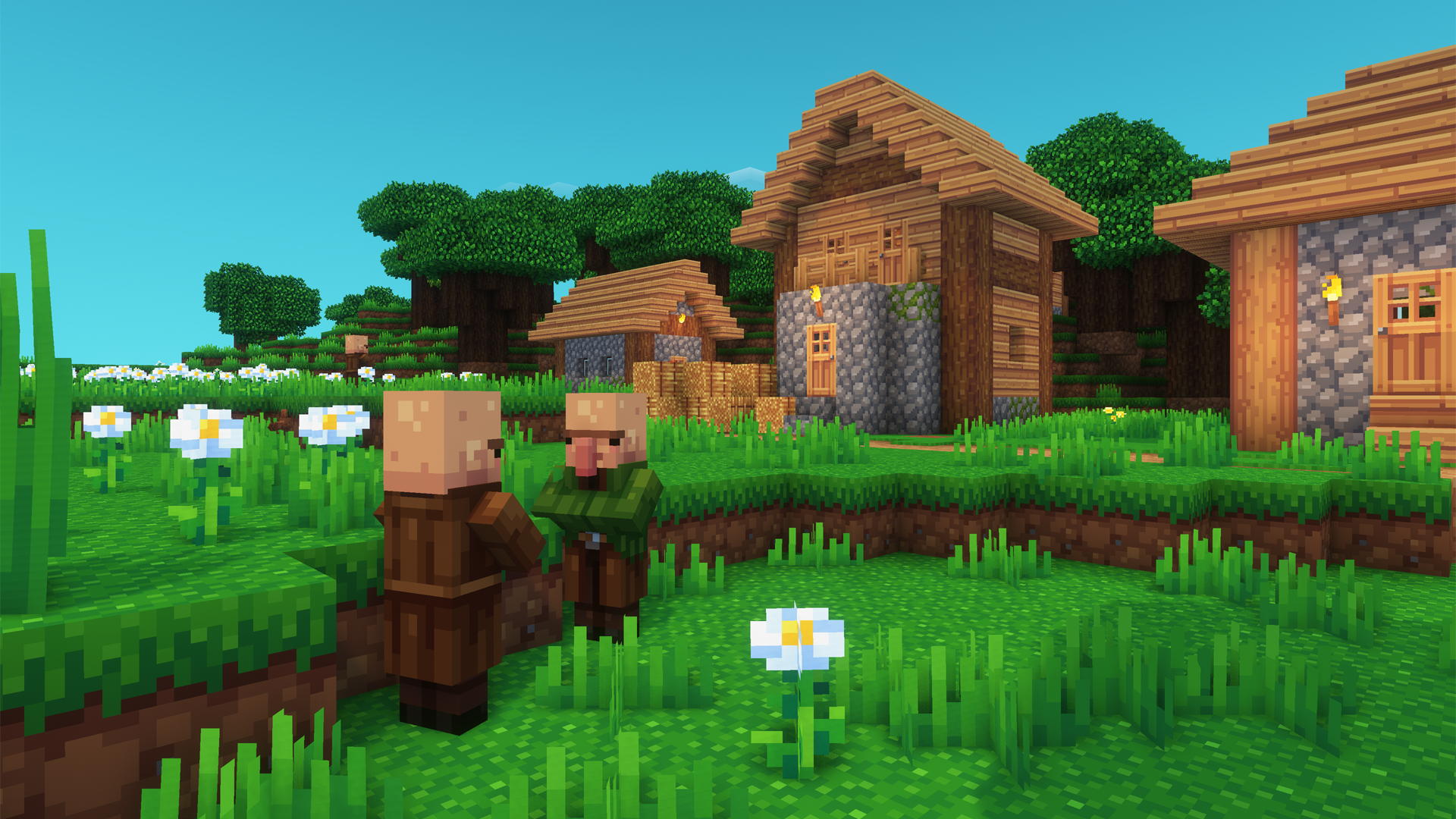 The shaders in most of the screenshots are Complementary Shaders.
My current Complementary Shaders v4.6 settings:
LAVA_INTENSITY=0.65
SKY_NIGHT=0.85
REFLECTION_SPECULAR=false
COMPATIBILITY_MODE=true
AMBIENT_DI=0.65
SKY_DAY=0.85
ROUND_SUN_MOON=false
TONEMAP_WHITE_CURVE=2.2
WATER_TYPE=1
SPECULAR_SKY_REF=false
VIBRANCE=1.00
AA=0
AO_STRENGTH_NEW=1.2
LIGHT_DB=172
LIGHT_DI=1.25
NETHER_REFRACT=0
VANILLA_SKYBOX=true
REFLECTION_ROUGH=false
LIGHT_DR=172
SKY_RAIN_NIGHT=0.65
TONEMAP_EXPOSURE=4.8
SUN_GLARE_STRENGTH=0.5
LIGHT_MB=144
LIGHT_EB=140
AMBIENT_NI=0.40
SCATTERING_FOLIAGE=1.00
LIGHT_MG=176
RAINBOW=false
LIGHT_MR=220
WATER_SPEED=1.00
SKY_MULT_R=128
DO_WAVING_ON_COMPATIBILITY=true
LIGHT_EG=172
WATER_CAUSTICS=false
LIGHT_ER=220
WAVING_INTENSITY=0.75
AURORA=false
LIGHT_NI=0.60
FIRE_INTENSITY=0.80
AMBIENT_MI=0.35
VIGNETTE=0
SKY_RAIN_DAY=0.85
AMBIENT_EI=0.35
SKY_NOON=0.85
DYNAMIC_LIGHT_DISTANCE=12.0
UNDERWATER_DISTORT=0.0
HAND_BLOOM_REDUCTION=true
SHADING_STRENGTH=0.70
WATER_BUMP=0.75
CLOUDS=false
FOG2_BRIGHTNESS=0.25