Glazed Terracotta Rotation Fix [Pack Compatible!]
Texture Packs
79 Downloads
Last Updated: Aug 26, 2019
Game Version: 1.14.4
NOW AVAILABLE FOR 1.14+!
Compatible with ANY Resource Pack!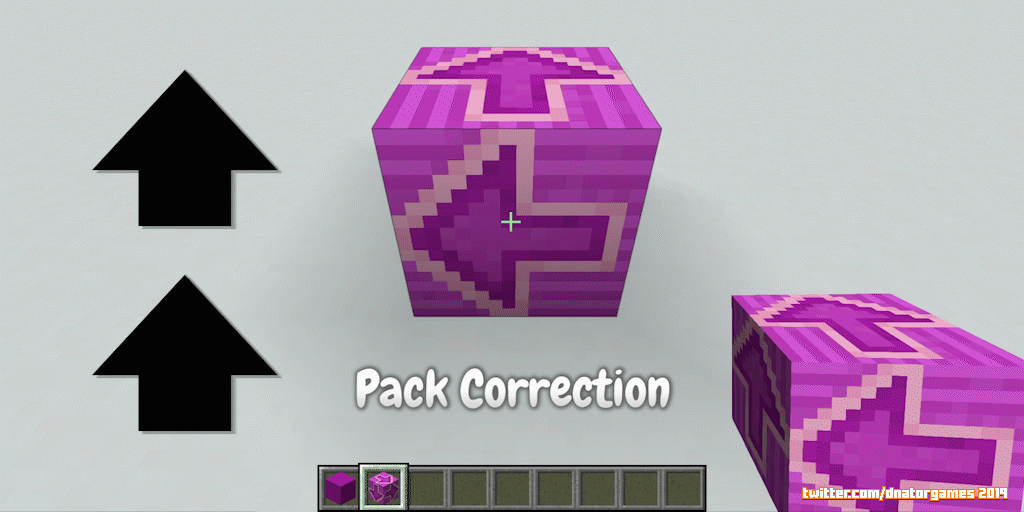 THIS PACK INCLUDES:
Glazed Terracotta in Minecraft is difficult to place. They require the player to stand in a particular direction to place in the correct orientation. What's worse is that when glazed terracotta are placed , the block does a total 180! This simple resource pack rotates the held terracotta block so that you can visibly see 3 sides that will face you when placing.
Yes this was a very difficult pack to explain. See image. It will make a lot more sense... I have no idea how to word.
Is this a TEXTURE PACK?
No "Textures" are included. This allows it to be used with ANY resource pack you desire; not just Default!
---
If you are a content creator and wish to use this pack please put the Download Link into your video description or wherever you feel it suits for your platform. It helps more than you know and makes me smile!
GLAZED TERRACOTTA CREDIT TEMPLATE

Terracotta Rotation by @DnatorGames (http://twitter.com/DnatorGames)

Download at (https://www.curseforge.com/minecraft/texture-packs/terracotta)
---
Also if you'd like to support the pack and others I'll post in the future, why not drop me a donation? This is of course entirely optional.
More from DnatorGames: CLEAR GLASS with CONNECTED TEXTURES!