Reimagined
Resource Packs
289,481 Downloads
Last Updated: Nov 12, 2022
Game Version: 1.19.2

+3

I've always liked the default look of minecraft, but I've had one issue with it, it doesn't feel alive, textures repeats constantly and many items doesn't make any sense and so on. So I set out to create a pack that should be able to immerse yourself into the game as much as possible (for a pixel game that usually uses 16x16 pixels for blocks)

I present to you, Minecraft Reimagined! The pack at the moment is far from done, and my final vision for this game is literal dozens if not hundreds of mob and block variants, while also animating them! But also in general just improving all of my personal problems I have with the default textures.
---
ADDONS:
Fresh Animations Compatibility Patch
Dark GUI
White Colormap Fix
Night Panorama
Reimagined 3D+
Bushy Leaves Enabler
UNOFFICIAL ADDONS:
Healthbars (Spryzeen's Health bars compatibility addon)
Emissive Ores
Dark Mode GUI

Join the "Reimagined" Discord here and come & chat!

What the pack will offer you is a bunch of new fluid animations like the
Buckets

Furnaces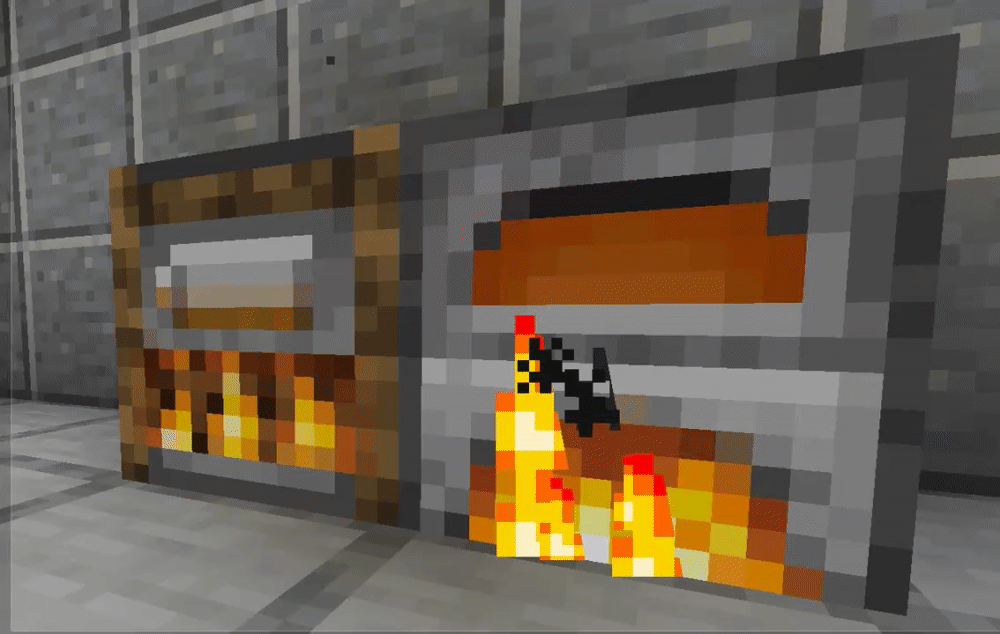 Jack o Lanterns

Torches


But the animations are just the beginning of what this pack offers and is planned to offer, since it's very far from even being called finished with what my vision for this pack is.

The pack randomizes mobs, textures, some have literal hundreds of variants atm with their different stone shading! It fixes dozens of inconsistencies in minecraft, like forgotten textures that never got updated to textures that uses completely different colormaps/color palettes when they are the same material!



The gui have made remade, now the recipe book is an actual book!

Fire now finally have consistent textures with their campfire counterparts, particles have been fixed to match also their counter parts like flames and lava.
Paintings have been improved, we've got the old 1.12 menu finally back, reworked sounds, and oh so much more! and much more planned!




It is recommended to play on the US English language, since I've renamed and modified a few text colors and names, some of which affect the gui!

OPTIFINE MAY BE REQUIRED FOR CERTAIN FEATURES TO WORK!

CREDITS
Finally I'd like give huge thanks to un_roman (PMC) for being super kind and offering to make the creeper, icons and colormap reimagined texts for the pack!

And RickyMemester (PMC )for letting me borrow a few of his original ore texture variants which I've previously used in my older "Randomize It" pack!
Shout out to the amazing people whose willing to give me some money for tea via my patreon! <3
-MLG
-Ellinor
-Joshua
-Vladimeer