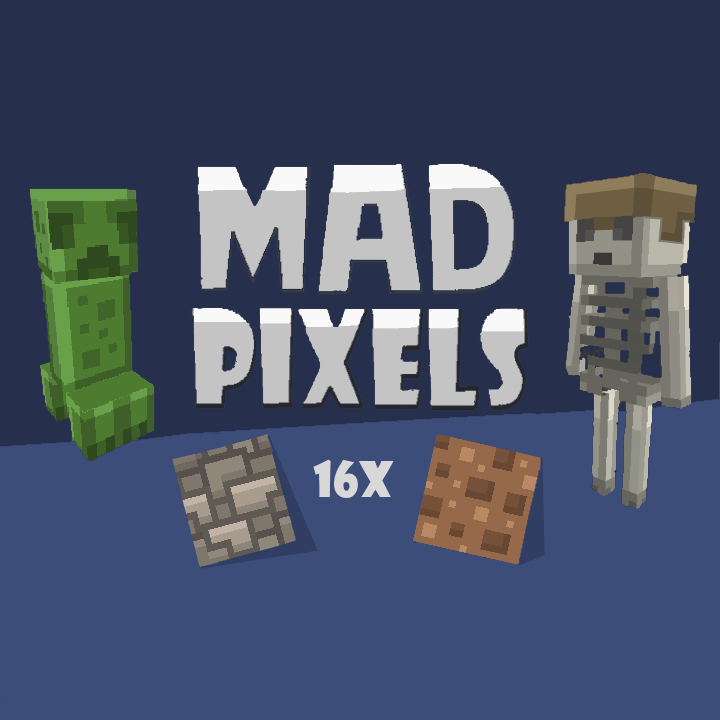 Mad Pixels 16x
Mad Pixels is a texture pack for the popular sandbox game Minecraft.
Basically Mad Pixels an addon that changes the whole look of the game and makes everything look simple, sharp and cartoony.
The 16x resolution is the same as the resolution of the default textures and the color scheme is not very different too which makes this pack friendly to default texture fans.
It includes practically all of the textures and supports mods such as Random Mobs and Connected Textures. You`` can install those mods using Optifine or MC Patcher.
Supports Minecraft 1.10 and above, works with 1.9 as well.
How to install:
1.Download the Mad Pixels resource pack
2.Run Minecraft
3.Click "Resource Packs"
4.Click "Open Resource Pack folder"
5.Put the Mad Pixels.zip in there
6.Select it and enjoy!