Crystal Slimes
Resource Packs
1,766 Downloads
Last Updated: Apr 3, 2021
Game Version: 1.16.5
An attempt to make slimes look cuter and crystalline.
Why?
Why not.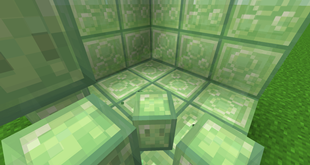 Supports Quark's slime blocks and slime in a bucket, and Create's Superglue.
All of the textures are mine, except the placeholders in earlier versions.
Tinkerer's Construct Support may come in the future
Please do not ask for me to port it to any version under 1.16, and especially don't port it yourself.