Stracciatella
A very lightweight vanilla style shader with colored lights. Focuses on adding some nice features that go hand in hand with vanilla. It is highly configurable and lets you craft your own personal vanilla experience.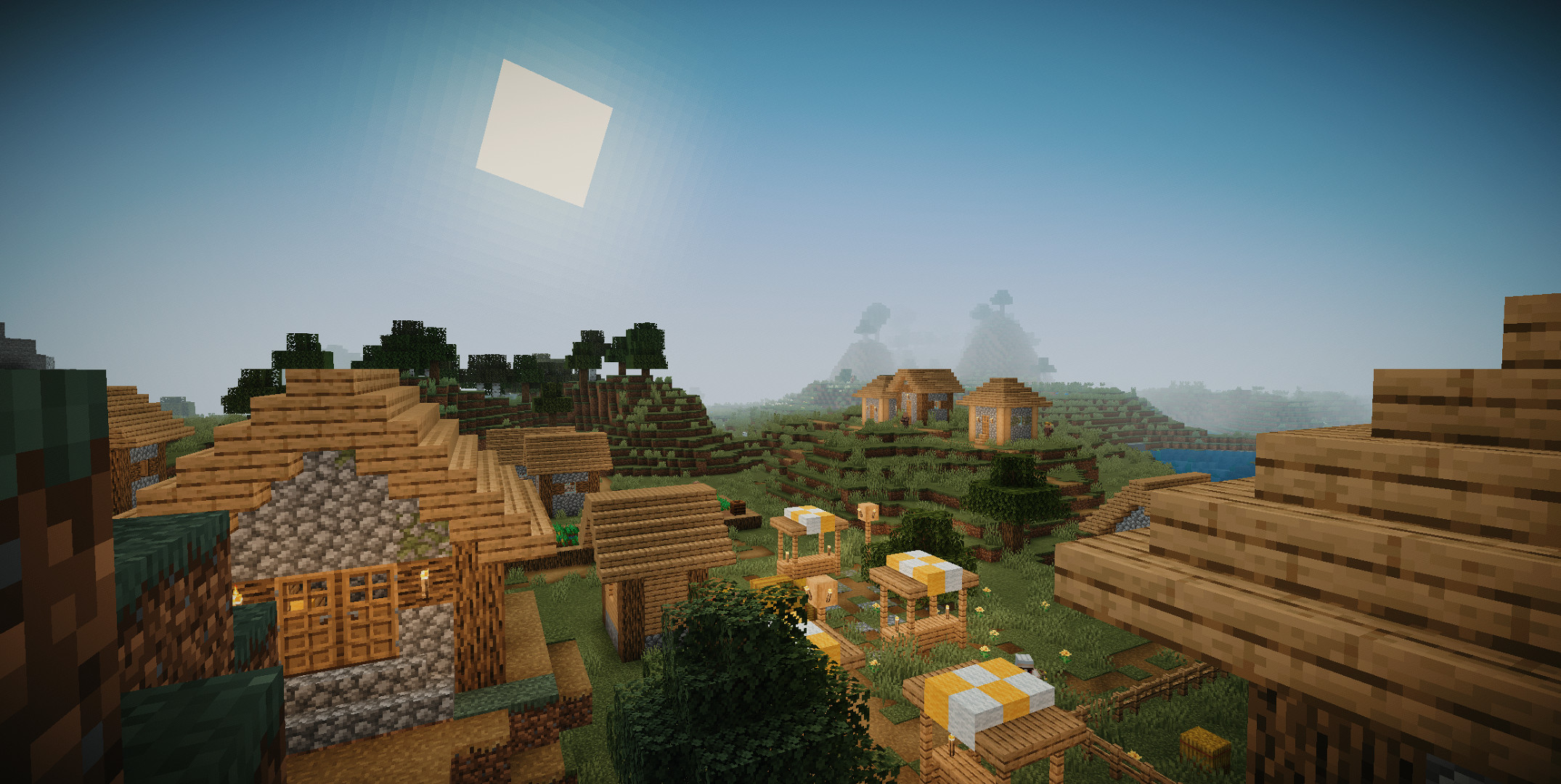 ---
Full Feature List
Improved Fog
Fog Start and Fog End controls
Customizeable Fog Color
Configurable Sun and Moon size
Configurable Sun Angle
Horizon Cutoff for Sun/Moon
Custom Stars
Customizeable Density, Size, Coverage and Glow
Shooting Stars
Customizeable Direction, Density, Speed, Trail length and Trail thickness
Fully Custom Sky
Customizeable Sunset Colors
Customizeable Sky Colors
Customizeable Fog Colors
Customizable End Sky
Waving Plants, Leaves, Lanterns, Liquids and Lilypads
Custom Lightmap
Fully customizeable Lightmap
Customizeable Skylight Colors
Customizeable Blocklight Colors
Customizeable Skylight and Blocklight Ambient Occlusion levels
Customizeable Blend Curves
Camera Options
Vignette
Contrast
Vibrance
Saturation
Brightness
Support for Custom LUTs (up to 21)
Rain Refraction
Custom Rain puddles
Customizeable Size
Customizeable Coverage
Customizeable Opacity
Improved Underwater Fog
Configurable Blinking Ores
Dithering
Customizeable Block Outline
World Time Animation
---
Agreement
You are allowed to
Use my shaderpack in your videos / screenshots
You are not allowed to
Redistribute my shaderpack: If you want to provide a download link you must link to this page
Use monetized URL shorteners linking to downloads of my shaderpack
Publish edits of my shaderpack without my permission
---
Installation
Download and install Optifine
Download the shaderpack and put it into your shaders folder
- On Windows: C:\Users\[USER]\AppData\Roaming\.minecraft\shaderpacks
Open Options, click Video Settings, click Shaders
Select "Stracciatella Shaders"
---
Other Links
GitHub - Here you can find unreleased nightly versions of my shader. They might not work or be glitchy so be careful!
Useful Tools for Shader Developement - I created some tools to help me make my shader work. You can find them here.
---
Contact Me
You can contact me on Discord:
My Server: https://discord.gg/qqXaqy39Pq
ShaderLABS: https://discord.gg/kQWMh7wpZg