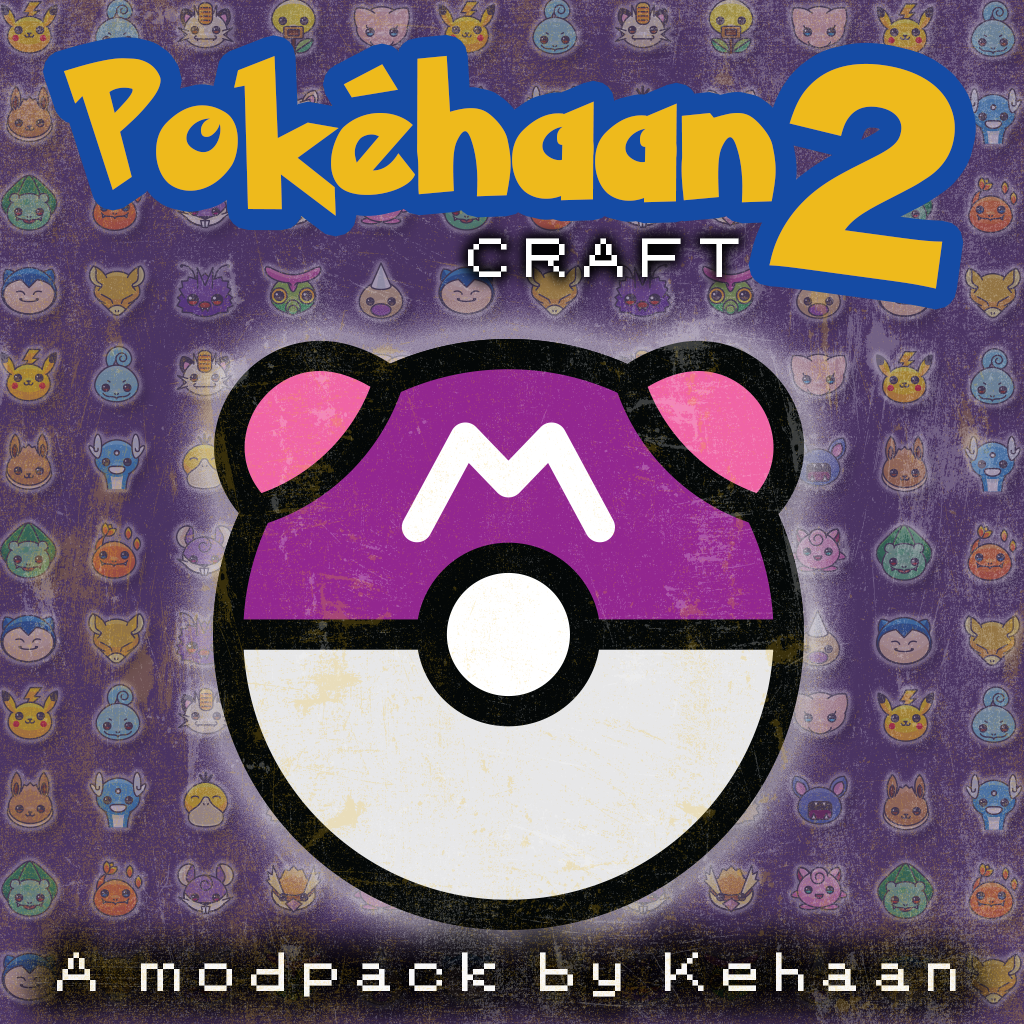 Pokehaan Craft 2
Pokehaan Craft 2 (Pokéhaan Craft 2) (MC 1.16.5) - by Kehaan
This modpack is centered around the game Pokemon and the mobilegame Pokemon Go. This modpack is a successor to "Pokehaan Craft". This updated version uses a much newer Minecraft version. There is also a new quest book with challenges and lots of quest. Compared to the first one, that was a updated version of "Pokemon Craft" that Crainer and SSundee played. This one have a quest book with rewards, and there is tons of biomes to explore. And many new secrets to discover. This pack is using the newest version of Pixelmon. Can you catch all the Pokémons? And complete all the quest?
As with previous packs this modpack also features Pokestops, which gives you eggs and other loot. These eggs will change their drops every month, with a new generation of pokemons to hatch (New content update is required to be downloaded to get the new drops every month)

How to download/Install the pack:

The pack is using "Pixelmon" check out their site at: https://pixelmonmod.com/
Kehaan's Blog (Pack dev): http://kehaan.me/
Kehaan's YouTube: https://www.youtube.com/user/Kehaan
Kehaan's Twitter: https://twitter.com/KehaanDK
Pack Art made by: https://twitter.com/hub3rt

If you record/stream this pack, please leave a link back to this page and or my twitter.