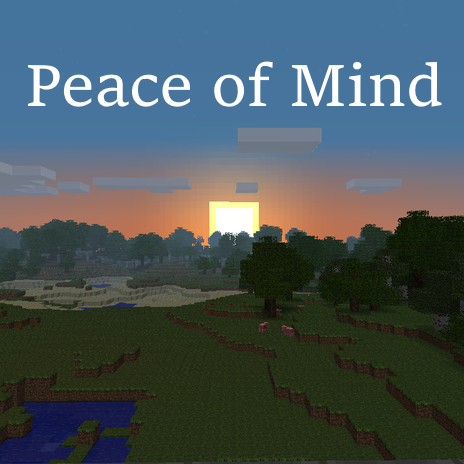 Peace of Mind
-A Quest Based, Beginner Friendly Modpack designed for Peaceful Difficulty!
This modpack features a quest book with over 250 quests that guide players through various mods. Learning new mods is challenging and fun when a quest book is there to tell you the details of a mod. Most of the mods in this modpack are either magic or low-tech focused in addition to various other quality of life improvement or smaller mods. Intended to be played on Peaceful Difficulty, players should feel relaxed and enjoy their time in the world they build.
This modpack was designed for:
Players who enjoy having a quest book to follow
Players looking for a variety of mods
Players who are new to modded Minecraft
Players who want to play modded Minecraft on Peaceful Difficulty
If you feel you are a player that fits into one of the categories above then try this pack out and tell me what you think!
-Specs:

-Pack Mod Count= 147
-Check the "Relations -> Dependencies" Page
-Client= A decent graphics card (preferably a dedicated card e.g. AMD Radeon or NVIDIA GTX+), modern+fast CPU, and 4-6gb+ of ram dedicated just to Minecraft is recommended to run this pack
-Server= 4-6gb of ram recommended depending on player load ect.
-Communication:
1.Peace of Mind fans come join us for a more community and social experience as we now have a updated Discord page! Discussion, help, and more can be reached here:
2.There is also a Discord channel for this pack titled "peace-of-mind" under the "Released" section of the: Minecraft Pack Development Server