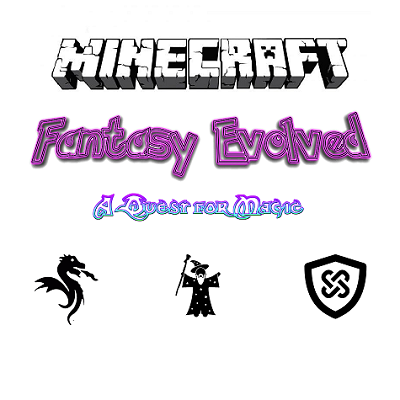 Fantasy Evolved: Quest For Magic
A new mod pack in the Fantasy Evolved Series!
New Features & Highlights:
500+ Custom quests leading the player through the mod packs content.
Balanced and thoughtful gameplay handcraft and smooth progression.
Performance tested to run smoothly on both clients and servers.
Content: Exploration, Adventure, Boss Fights, Epic Loot, Village/Kingdom Building, NPC Factions, NPC Trading, Collections, Medieval Fantasy Deco Style, Balanced Collection of Magic Mods, Low/No Tech, and of course all the other things that make Minecraft great.
Most mods are based on magic, fantasy deco, villager & dungeon world spawn for adventure. You can expect a world filled with fantasy creatures, lots of villages, and NPC factions and structures to explore. There is also no tech mods to speak of other than the use of mechanical power with mills to process ore and run basic mechanical/medieval machines. The mod pack was mainly crafted for the gaming guild Legion Free Corps, but I would be pleased to see others enjoy, and distribute. All mods are Curse based and available for both client and server. A core mod is Minecolonies and I highly recommend supporting their development at https://www.patreon.com/Minecolonies