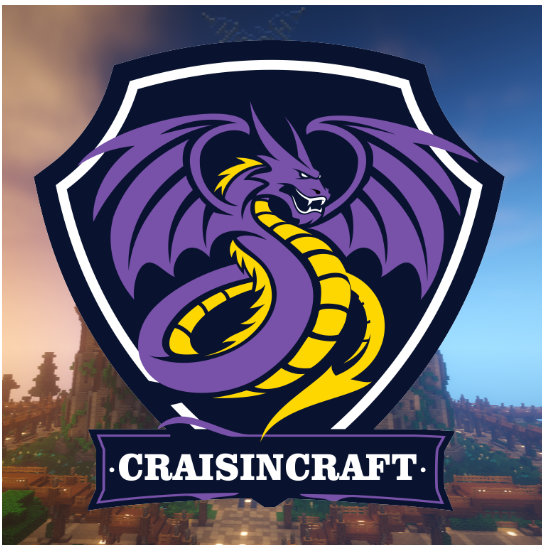 CraisinCraft
Features
* Hundreds of quests and an entire shop system!
* Has features from 1.16 including Blackstone, Netherite, and the new Nether biomes!
* Dragons and mythological creatures from Ice and Fire!
* Practice dark magic with Evilcraft and Blood magic!
* Customize your own tools and armor with Tinker's Construct and Armory.
* Explore a new dimension with Twilight Forest!
* Explore entirely new planets with Galacticraft!
* Become a Jedi with the Star Wars mod!
* Carry pets in your inventory with unique abilities with inventory pets!
* Explore tons of new Biomes with Biomes O' Plenty
* Travel in style with Portal Guns.
* Grow your own resources with Mystical Agriculture!
* Cast spells with Electrobob's Wizardry and Thaumcraft!
Need a server to play with friends? Don't know how to setup one? Just rent already configured server!

Click on the picture above, select plan(at least 3GB), use my code CraisinCraft to get 25% off your first month and enjoy playing with your friends!
Modlist:
Thanks for playing!!!!!

Note: This is a heavyish pack. You will need a fairly decent computer (Mainly CPU+RAM!) to run it. I would recommended setting your RAM to at least 4GB. (This means that you should have more than 4GB in your PC)