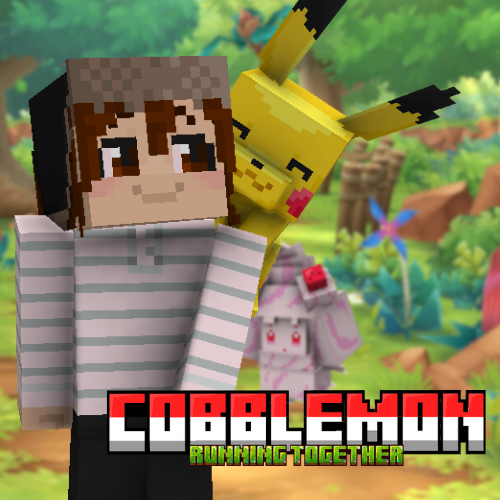 Cobblemon - Running Together
Welcome to...
Cobblemon: Running Together is a Vanilla+ styled modpack, revolving around the Cobblemon mod and its addons. It also includes many QOL mods as well as Farmer's Delight for a more immersive experience. Currently, there are 100+ mods with plans to add more in the future.
This project is still in beta. Expect bugs, glitches and crashes. Let me know about any issues in the comments :)
Features
Catch and care for your Cobblemon companions!
From battling your Charzard to trading your Lapris to simply just watching your Wooloo graze in your pasture, you can do just about anything with your Cobblemon companions! The world is full of new friends to train and evolve.
Up to date with Cobblemon!
As the Cobblemon mod continues to update, so will Running Together! This is partially the reason for the mainly Vanilla+ theme: to keep the modpack from falling behind with updates and features.
Farmer's Delight!
Although you can't feed your Cobblemon the delicious meals you whip up (yet), you can still benefit from the large variety of meals and snacks. From farming to cooking, your inner farmer and chef will be satisfied.
MCA: Reborn!
Villages are now for more than enslaving innocent Squidwards! You can befriend, marry, and even have offspring with the new and improved villagers. Show them the beauty of Cobblemon and improve their lives forever!
And more to come...
Like I said, I hope to keep this pack as updated as possible but I'm only one person. If you have any recommendations, please let me know! And with that, I hope you enjoy the pack!
This pack is mostly for my siblings and friends but feel free to download and play!