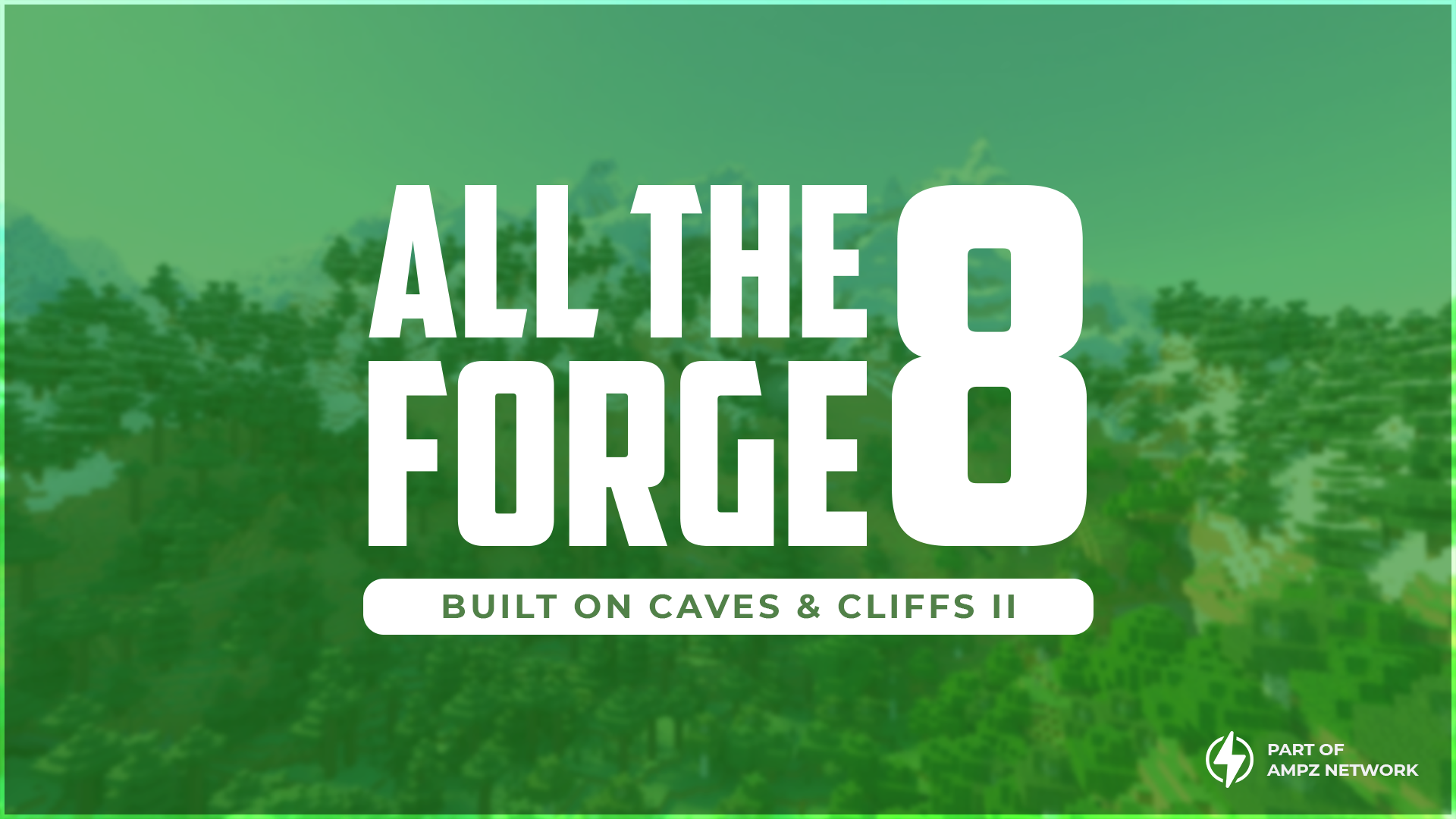 If you need help or support with this modpack, please join our Discord server:
An Introduction - What is "All The Forge"?
All The Forge as a whole started out origianlly as "Just For Fun" and since we made it public it has grown to the point where it developed into a series that people have come to love.
Part II: What should I expect by installing this pack?
All The Forge 8 is the next in line in the series. This time for Minecraft 1.18 featuring the brand new Caves and Cliffs as well as some never before seen mods by us. No longer do you have to download tons of modpacks just to get the mods you want to play with. We will have something for everyone as more mods get updated to support 1.18 and beyond.
Part III: Is it really that fun??!
Absolutely. (Don't believe us try it for yourself)
Wait... Dose All The Forge contain every mod built for Minecraft?
No
| Follow @AMPZNETWORK for news & updates.
Custom World Generator
Some other mods included in our modpack
Macaw's Mods
Applied Energistics 2
Extreme Reactors 2
JourneyMap
Create
Productive Bees
Quark
YUNG'S Mods
Mekanism
And so much more.
You can find the full list under "Mods" tab

FORGE:: The latest version of Forge for 1.18.2 should work, but in the case it breaks an older mod in this modpack, the version I have currently packaged with the modpack is forge-40.1.20-installer.jar
So Much More
There is so much more you to play with and check out in All The Forge 8. Download our the pack.
Server Hosting
BisectHosting offers a simple, high-quality server with a dozen of locations, ensuring low latency. Choose from their wide variety of hosting services, from mc hosting to the web or even dedicated servers for a very affordable price point. The server is already configured for your ease after your purchase. Click the banner below to get started.

Use my promo code "AMPZ' to receive a 25% discount on your first month when buying any of their hosting services!