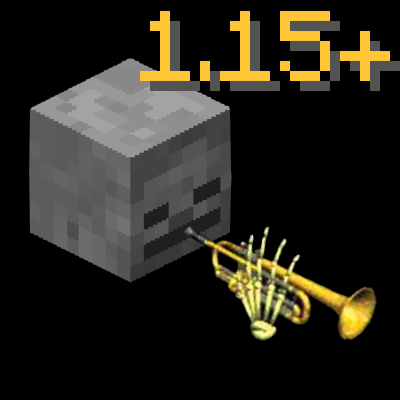 Trumpet Skeleton: ReDooted
JamiesWhiteShirt has kindly allowed us to update and maintain Trumpet Skeleton for Forge 1.15 and above!

You already know how it goes:

Adds a new skeleton, the Trumpet Skeleton. Its trumpet can be used to scare both the living and the dead.
Change-log:

✦ The Trumpet Skeleton is now a pacifist and only seeks to annoy you. They will not hurt you, only doot at you menacingly.
✦ The trumpet durability has been slightly increased.
✦ Fabric version can be found here
✦ For more musical monsters, try Instrumental Mobs. [1.12]
♡ ♡ ♡
Discord support!
Come join us! We have:
✦ Cool support for your issues and errors
✦ Updates channel
✦ FAQ for your needs
✦ Suggestion chat
✦ Nice emotes because why not